This Makeup Artist Is Absolutely Amazing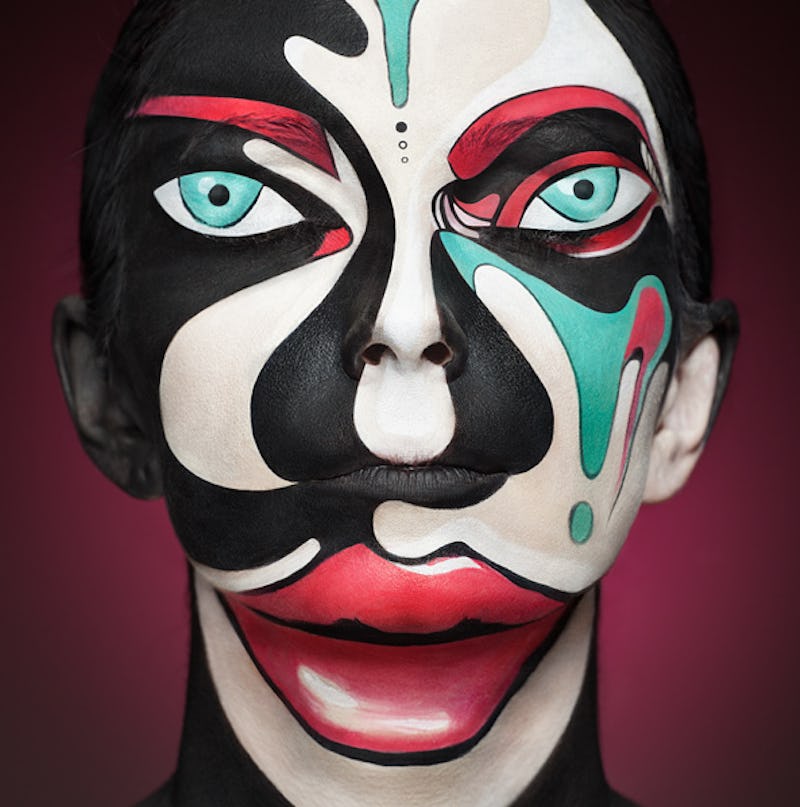 The job of a make-up artist seems simple enough, right? Grab a brush, slap some make-up onto a face and POOF! You're ready for the camera. The truth is, of course, that it's a far more intricate process, and Russian make-up artist Valeriya Kutsan has proven that makeup can also create some pretty kick-ass art. Valeriya Kutsan's series 2D Or Not 2D is picture-perfect proof that face painting shouldn't be limited to carnivals and children's birthday parties.
By taking the works of 20th-century artists and recreating them on human faces, Kutsan has completely elevated make-up artistry. At first glance, the images of the models appear to be paintings rather than photos, with airbrushed, pixelated, and sometimes downright creepy effects — like the image above that has completely rearranged this woman's face. Though the project is from 2013, it's worth taking another set of double-takes at. Needless to say Kutsan would give every contestant to ever appear on Face Off a major run for their money.
With Halloween just around the corner, perhaps some of these looks can inspire trick-or -treaters to get massively creative with their costumes this year.
Check out the rest of the 2D Or Not 2D images, plus more of Kutsan's work at kutsanvaleriya.com.
Images: ValeriyaKutsan