I Used Guys' Awful Opening Messages On Tinder, And Here's How People Responded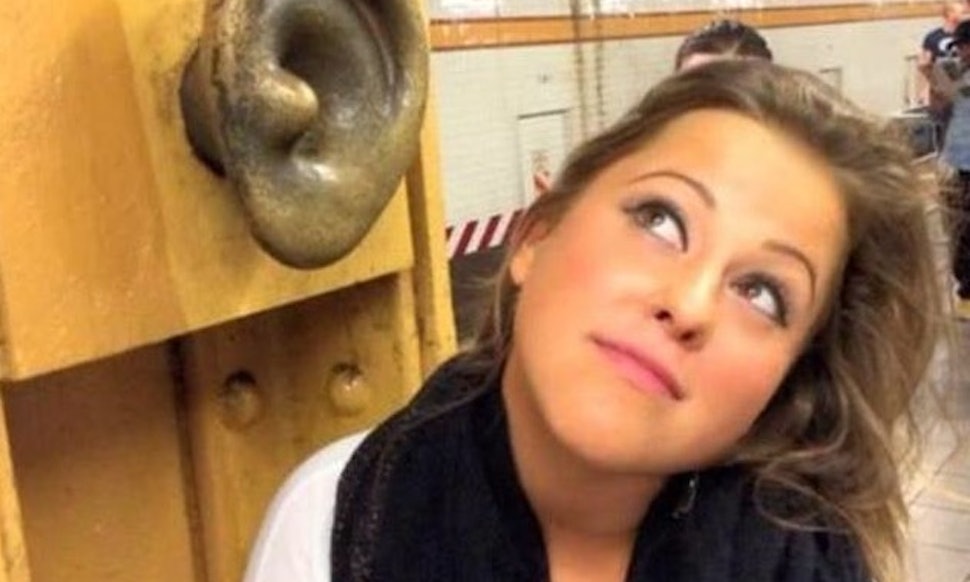 If you're a woman with a Tinder account, there's an approximate 99.9 percent chance that you've received an opening message that made your skin crawl — courtesy of some Tinder guy who thought that all he had to do in order to get laid on this app was to, well, explicitly say so.
If you've never had the pleasure (or displeasure) of using Tinder, allow me to enlighten you on how it works. You swipe left and right on photos of guys doing some of the most bizarre activities imaginable — posing with lions, sitting atop a pile of stuffed animals, peeking out from behind their pet (Spoiler: the pet is usually cuter than the guy posing behind it). If you both like each other, you'll be able to send each other messages. Most of your matches won't though, but they'll like your "moments." Which are kind of like the more attention seeking version of Snapchat stories. And the ones that do talk to you, well...
They come up with some pretty wild, inappropriate, downright gross pickup lines that could keep a girl without a thick skin awake at night. So, what better way to get some revenge than to send the worst pickup lines I've ever come across back to my other unsuspecting matches to see how they'd react.
I won't spoil the responses for you, because you really have to see them to believe that people like this actually exist. But overall, I've learned that there's absolutely nothing that you can't get away with saying on this app.
Literally. Nothing.
Want more sex and relationships? Of course you do. So download Bustle's app from iTunes for all the most recent sex and relationships news, advice, memes, and GIFs from around the Web. Guaranteed to fulfill you more than your ex.
Two Thumbs Way Up
I get that a lot from my Tinder matches.
An Introspective Date Idea
If only distance wasn't an obstacle…
Current Job Mood Status
I didn't think I was asking a hard question here…
Fruity Theater Guy
A guy with this kind of comeback would be seeing Les Mis whilst Tindering.
Or...Something
One option at a time, buddy.
Let's Talk About Cats, Bro
It's tragic when your cat isn't as cuddly as your Tinder match's cat.
May The Odds Be Ever In Your Favor
On second thought, I might let this guy take me out sometime ;-)
Taste The Rainbow
This conversation is still going, btw.
Did You Fall From Heaven?
Based on his self-evaluated drunk rating, this guy is approximately 1.5 vodka sodas deep.
Blondes Do Have More Fun
Do You Wanna...
Bob's Burgers references are the way to my heart.
Please Excuse Me I Don't Mean To Be Rude
Yes, this line really works. You're welcome, ladies.
I See Your Offer And I Raise You...
How Many Pickup Lines Does It Take To Break The Ice?
Too Far For A Booty Call
Even the people who live in Jersey know it's a deal breaker.