Will Gandolfini Get an Oscar Nomination?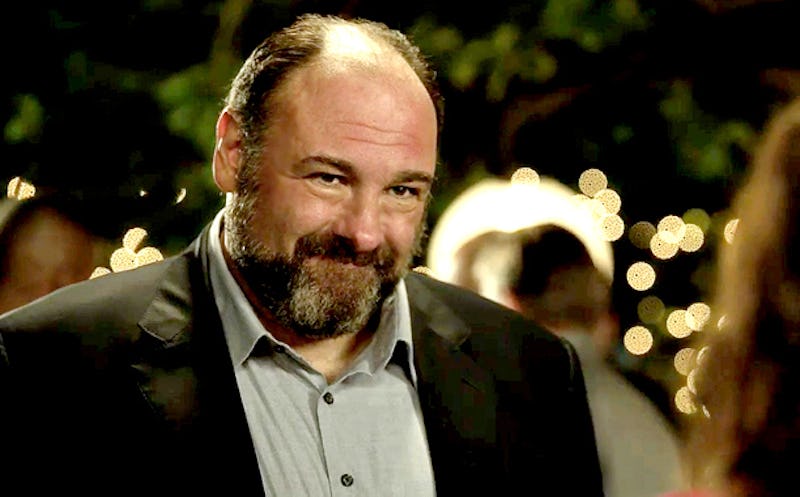 The Oscars are still nearly four months away, but for many of us, it's never too early to start wondering which stars will take home awards come March 3. The biggest predictors — the Golden Globe and SAG Award nominees — won't be out for another few months, but thanks to the Indie Spirit Awards, which released their nominations on Tuesday, awards season is officially in full swing.
There are many reasons to love the Spirit Awards, which honor the year's best low-budget films. They tend to highlight movies and actors that might otherwise get overlooked by the Oscars, such as 2012's The Sessions and 2011's 50/50. This year, the awards gave much-deserved honors for the woefully underrated Short Term 12, The Spectacular Now, and Fruitvale Station, among others. Unfortunately, most of these nominees' award seasons will culminate with their Spirit Award nods, due to their small budgets and low-key promotion. Happily, though, there are bound to be some exceptions — including the late James Gandolfini, nominated for his performance in September's Enough Said.
Yet while Gandolfini's been considered a key contender for awards this year ever since Enough Said's release, his Spirit Award nomination comes as a surprise. Why? Because Gandolfini is nominated for Best Supporting Actor, despite him being the movie's lead actor. At first, this might seem like a snub to the former Sopranos star, whose performance in the film played a huge part in garnering Enough Said so much acclaim upon its release. Actually, though, it's a blessing in disguise.
As a supporting actor, Gandolfini has a much greater chance of getting nominated for an Oscar. This year's Lead Actor category is already ridiculously crowded; potential contenders include Chiwetel Ejiofer (12 Years a Slave), Tom Hanks (Captain Phillips), Bruce Dern (Nebraska), Matthew McConaughey (Dallas Buyers Club), Robert Redford (All Is Lost), Joaquin Phoenix (Her), and Michael B. Jordan (Fruitvale Station), among a half-dozen others. With that many talented competitors, there's a good chance that Gandolfini, whose performance in Enough Said was quietly affecting, not give-me-the-Oscar-now loud, would slip through the cracks. And it'd be a real shame, considering how deserving the late actor is of recognition for the film, which featured him in one of the most vulnerable, big-hearted roles of his career.
Yet if he's marketed as Supporting Actor, everything could change. Like all Oscar races in this A+ movie-filled year, the Supporting Actor category will undoubtedly be crowded, but much less so than Lead Actor. Expected competitors include Michael Fassbender (12 Years a Slave), Jared Leto (Dallas Buyers Club), Bradley Cooper (American Hustle) and Barkhad Abdi (Captain Phillips). Sure, there could be some outside nominees (Will Forte for Nebraska, perhaps?), but likely, there will be room for Gandolfini to sneak in. He probably won't win — that prediction goes to Dallas' Jared Leto — but he could definitely get nominated.
Of course, an Oscar nomination isn't everything, and it's great that Gandolfini's performance has won him as much acclaim as it already has over the last few months. Still, it'd be nice to see the late actor get recognized by his peers in such a huge way. It'd be a testament to how beloved and talented he was, and how much of an impact he had, and is still continuing to have, on Hollywood, even after his untimely death.
Image: Fox Searchlight