24 New York Fashion Week: Men's Photos That Slay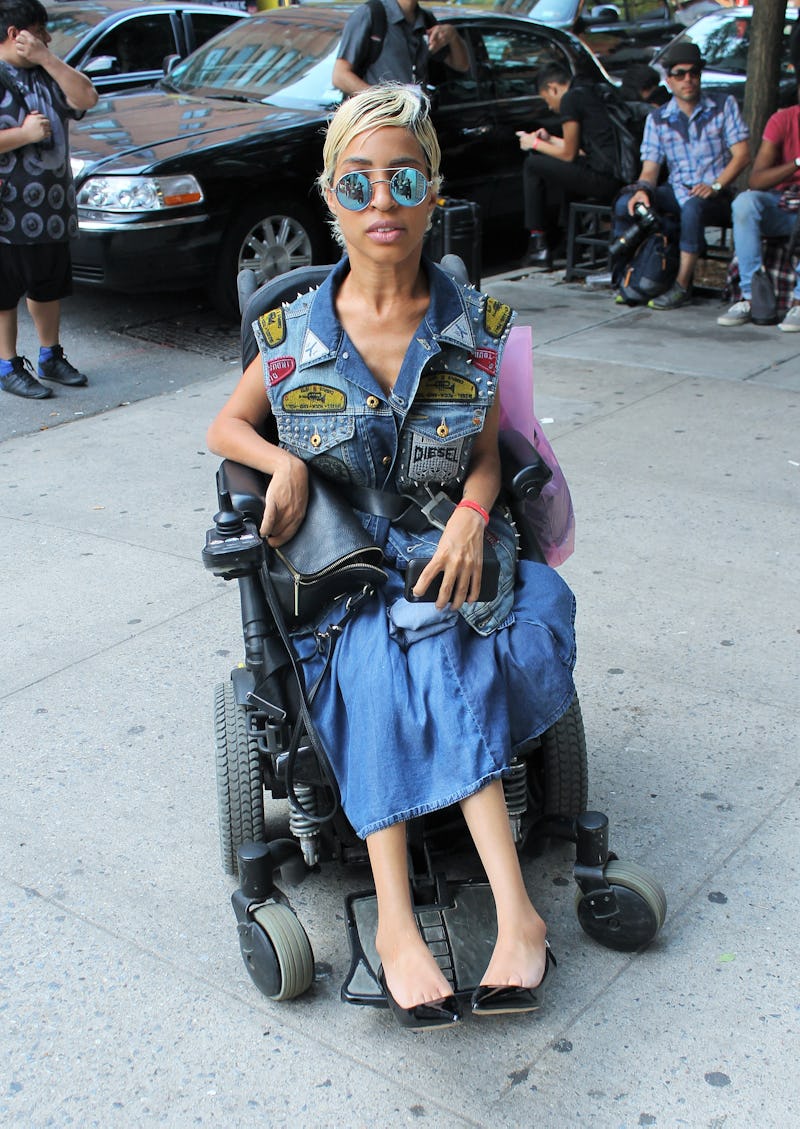 From July 13 to 16, the first annual New York Fashion Week: Men's, a much-needed event that took a surprisingly long time to be conceptualized, was upon us. After years of predominantly womenswear-centric fashion shows and an increase in menswear designers, it makes sense to allow editors, buyers, and other fashion industry types the opportunity to focus on men's fashion, as it can frequently fall by the wayside during the female-dominated fashion weeks. And while most people are obsessing over what the designers are offering, the runway is not the only place to find fabulous style.
Whenever there's a fashion event in New York City, you can expect to see some interesting ensembles. Sometimes you can tell a person is trying too hard to embody what they perceive a "fashion person" is, and their look seems more costume than chic. But sometimes, whether sleek and minimal or over-the-top and outrageous, everything just works perfectly together, and you're left feeling a little envious of their sartorial skills. And where some see insanity, others, like me, see inspiration in every quirky get up — and if the amount of street style posts at every fashion week is any indicator, I'm not alone in those feelings.
As I was already attending multiple shows, I decided to snap some of the stylish spectators that caught my eye and peaked my sartorial interest. Keep scrolling to see what some of the most fashion-forward fans wore during the first New York Fashion Week: Men's.
(IT Consultant.)
2. Third
(Assistant designer.)
(Styleteller.)
(Stylist.)
(PR Director of Labeling Men.)
(Fashion designer.)
(Blogger.)
(Physician and fashion blogger.)
(Fashion stylist and creator of the LRL Group.)
(Blogger and stylist.)
12. Anna Underdown
(Womenswear designer.)
(Model and blogger.)
(Stylist.)
(Stylist and cast member on Bravo TV's Blood, Sweat, and Heels.)
(Senior Account Manager for Agentry PR.)
(Marketing Director for Saks Fifth Ave. Canada.)
(Model and fashion blogger.)
(Style influencer and writer.)
(GQ Insider and Stylist.)
(Market Editor and stylist.)
(Blogger.)
(Marketing Consultant.)
Images: Liz Black