StyleLikeU x Olie Biologique Team Up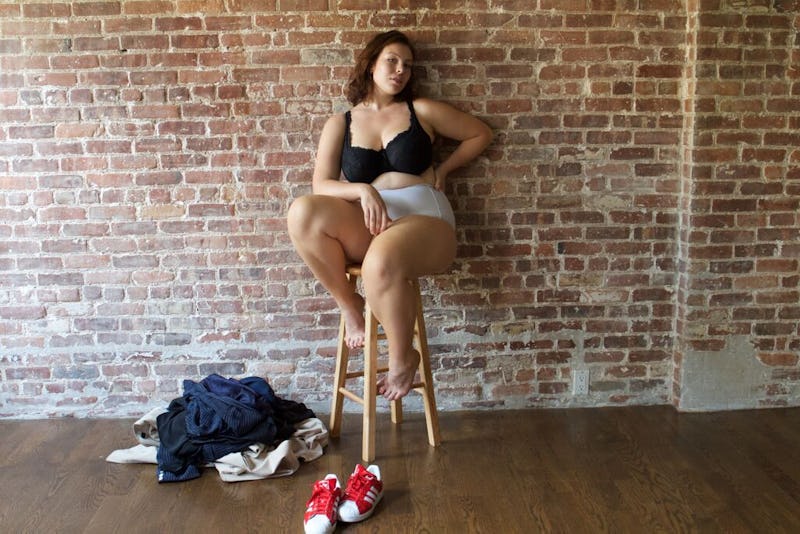 There's nothing better than being able to put a face to a product. Especially when that face is of each unique woman who inspired a part of the beauty line. StyleLikeU and Olie Biologique have teamed up to release a new line of body oils created in collaboration with four women who were also the subject of the newest in the uber-popular "What's Underneath" video series.
Although the video series has been around since 2014, this is the first time the two companies have come together in the name of body positivity. The videos tells the journey of four powerfully unique women who have created their own body oils for the brand. Each individual story brings with it a better understanding of what went into making each of the different beauty products while inspiring you at the same time. Although the bottles are limited edition, with only 25 bottle of each available, the "What's Underneath" superstars will inspire you even after the bottles have been sold. Plus, 10 percent of the proceeds will go towards StyleLikeU's movement for self-acceptance and body positivity.
Oile Biologique creates skincare products for all women no matter their age, body type, ethnicity, or personality, and the video series reflects the same. The superstars behind the brand's new oils are just as diverse as the brand, so there's something for every body. Prepare to be inspired with these women's beautiful stories of self-acceptance.
Like the rest of the "What's Underneath" videos, each woman starts out sitting in her own personal styles, but by the end they're baring it all. As their stories of self-acceptance get deeper, they shed a piece of clothing — eventually leaving them as exposed as their stories. The group of women all glow with body confidence and will inspire you to love yourself no matter what. There's no brand that's shown off their products quite like this, so meet the ladies that inspired it all.
Biet Simkins
After hitting rock bottom with a drug addiction following her mother's death, this woman had a wake up call. She's now a selfless meditation guide, who sees the world in a completely new way. With Biet's oil containing 23k gold flakes, the spicy yet sweet flavor completely reflects her personality.
Sarah Jane Adams
This 60-year-old Australian jewelry designer makes her menopause a badge of honor and isn't afraid to show off her body confidence. She's proud of her body for what it's been through and will inspire you to do the same. Adams's oil nurtures, highlights and nourishes her aging skin.
Georgia Pratt
As a proud plus-size model, this New Zealand born woman is standing up to the male gaze. She inspires all women to come out of their shells, and her oil reflects her zesty and wishful spirit.
Staceyann Chin
This Jamaican poet has stood up to stereotypes her entire life. She isn't afraid to be who she truly is and she'll inspire you to do the same. With a soothing, brightening, and bursting mix of scents, her oil encompasses her bright and exciting personality.
Images: Courtesy of StyleLikeU