What Is Clay Honeycutt Studying Outside 'BB17'?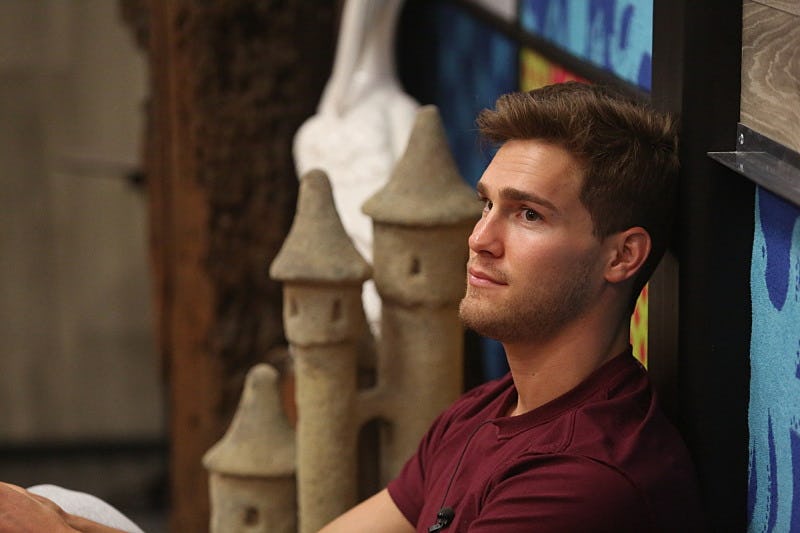 My world stopped for a second when I first laid my eyes on Clay Honeycutt on Big Brother 17 's premiere episode. That face. That smile. And that brain. Yes, I said brain. I may jokingly objectify Clay for his body — because how can you not? He looks like he was sculpted for a museum — but Clay is also a scholar, working on his masters degree in Texas. Clay is brains and braun, a dangerous conversation, so either I'm going to try and marry him or I'm going to have a restraining order placed against me when he is evicted from the house. (For the record, I hope it's the marriage thing.)
So let's get down to brass tacks: What is Clay filling that beautiful head with? In college, Clay was a health major because he loves health and wants all of us to be healthy (I assume). But that's old news, because now Clay is a grad student at Texas A&M and is studying sports management. Yep, sports management. If you're anything like me you have no idea what that is. But because it's Clay's focus in grad school, you trust it.
So what is sports management as a master's degree? According to the Texas A&M website, a masters in sports management is as follows:
The M.S. in Sport Management program prepares students for careers as administrators and managers in athletic, health and country clubs, as well as advanced level management positions in college and professional athletic organizations.
So from that, I'd say Clay is going to always be rocking an athletic vibe for the rest of time, which I'm totally OK with. He could end up doing something high-profile for a team, or maybe something a little more low-key on more of a club level. If I know Clay — which, for the record I don't, unfortunately — he's going high-profile. I think it will work out for the best for all of us, because if we can't have Clay on a field playing football, we'd like him running the team, you know?
If you want more Clay Honeyhott — err, Honeycutt — talk, you've come to the right place because he's such a fun topic to talk about. Make sure to check out Bustle's very own Big Brother podcast, The Diary Room. Listen to the latest episode below, and be sure to check out future episodes on Bustle's SoundCloud page and iTunes.
Want even more Big Brother? Bustle's App has you covered. It's THE go-to place for any BB fan looking for round-the-clock Season 17 updates. BUT FIRST, you need to download the app from iTunes.
Images: Cliff Lipson/CBS; Giphy