Andreja Pejic Makes History Once Again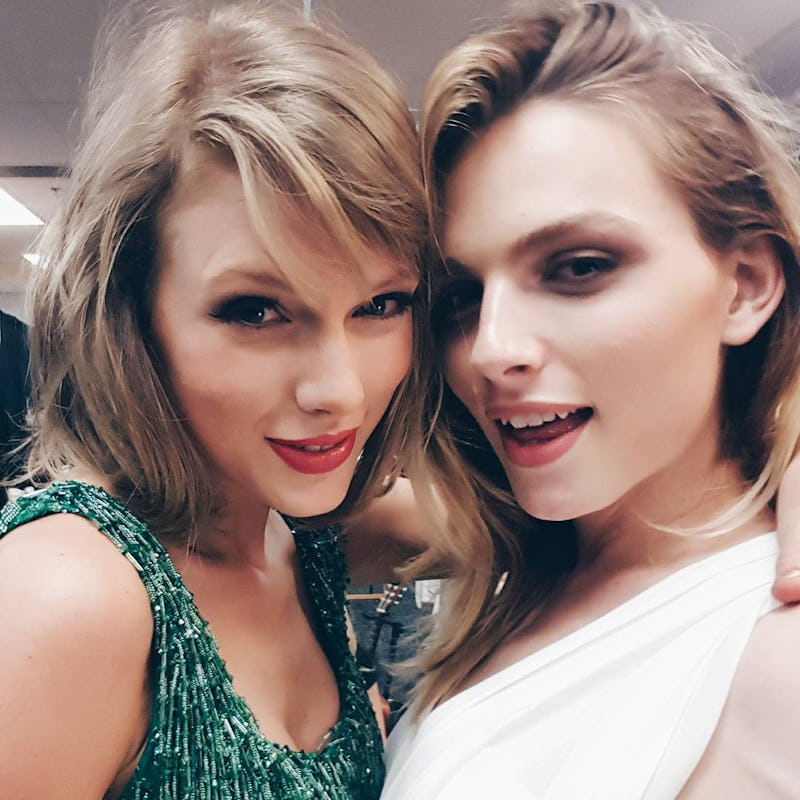 There's no denying that Andreja Pejic is making fashion history, but she also just scored a sweet gig when she joined Taylor Swift onstage in Chicago for the 1989 tour. Pejic strutted her stuff during Swift's performance of "Style" and, in the singer's own words, "SHUT DOWN the runway." The 23-year-old model is the first transgender person to appear onstage with Swift for this portion of her hit tour.
"Please welcome to the 1989 runway, fresh off of her Vogue debut... Andreja Pejic is here to see you tonight!" Swift said. Wearing a long white dress and black thigh-high boots, Pejic then walked from one end of the stage towards the singer as the crowd at Soldier Field went wild. They were also joined by fellow model Lily Donaldson, who wore an athletic all-black ensemble. The "Style" segment of Swift's tour has welcomed everyone from models like Karlie Kloss and Kendall Jenner, to critically acclaimed actresses like Uzo Aduba and Lena Dunham, in the name of #SquadGoals.
Pejic's cameo makes Swift's growing celebrity squad into a truly diverse group that hopefully inspires and empowers others to be more accepting. It's also refreshing to see someone who has defied the odds and followed her dreams become part of this pop culture phenomenon. As the first trans model to be featured in Vogue, followed by a stunning beauty campaign for Make Up For Ever, Pejic is an inspiration to thousands of young people just as much as Caitlyn Jenner and Laverne Cox and she deserves her rightful spot among the other women in Swift's "Style" team.
So much slayage. Here's a video from Anreja's Instagram account:
And here's another shot from the major moment:
Image: taylorswift, andrejapejic/Instagram