Kaitlyn Finally Has The Supporters She Needs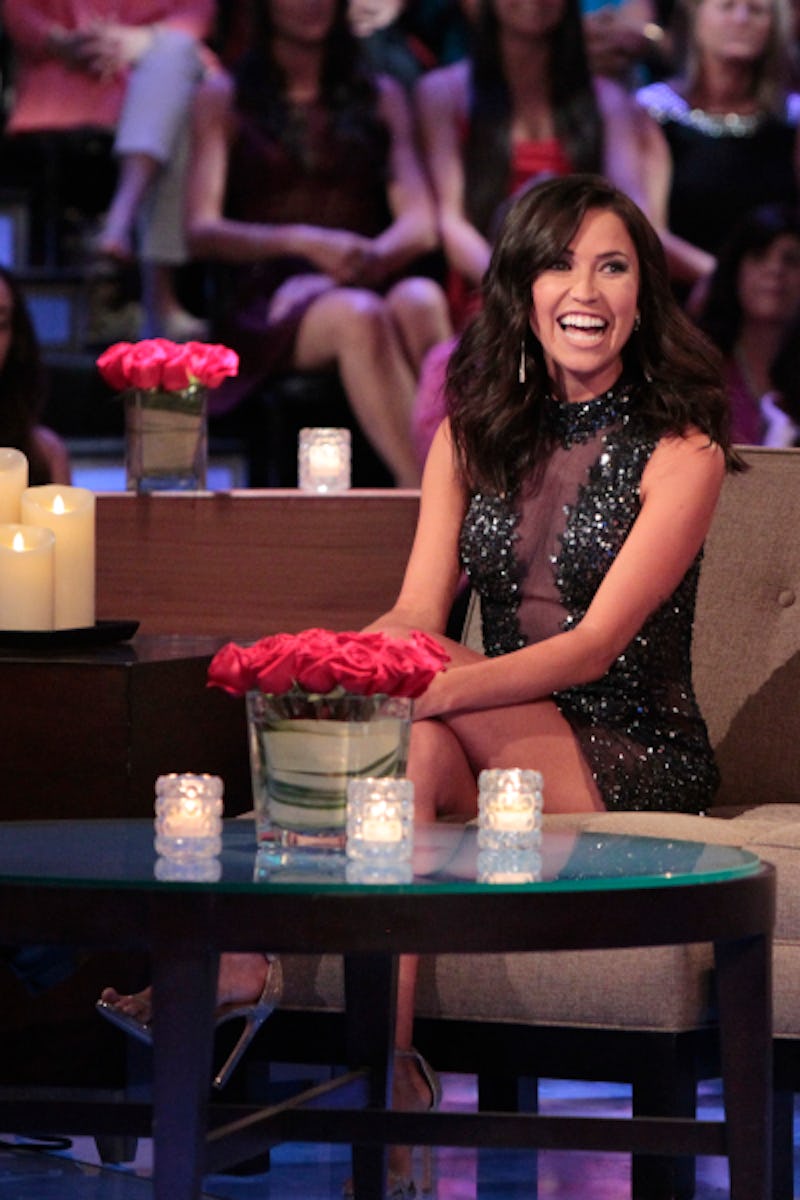 If you hadn't realized by now — and you probably did, if you have a Twitter account and are as obsessed with The Bachelorette as much as I am — Kaitlyn Bristowe has received way more hate this season than almost any other Bachelorette in Bachelor Nation history. It's heartbreaking, since it's been obvious all season long that Kaitlyn has stressed out about making sure she hurt her contestants' feelings as minimally as possible. But on the internet, it's easy to hide behind a keyboard, and that's what a lot of Bach viewers did when criticizing Kaitlyn, occasionally including threats. It's scary stuff, and on Monday night's Men Tell All, Kaitlyn finally responded to the hate as Chris Harrison read off some of the worst tweets she received this season.
The good news? The segment really hit home for a lot of viewers, and Twitter rallied around Kaitlyn to finally show her the support she deserved all season long. It might be too late for Kaitlyn, but maybe the next Bachelorette won't have to deal with the same kind of hate. Fingers crossed!
Here are some of the sweetest tweets about Kaitlyn from Monday night. And for the record, I've always wanted to be her bestie.
Want more Bachelorette? Bustle's app provides 24/7 coverage on ALL of the rose-colored ABC franchises. So download the app from iTunes for more articles, GIFs, and memes about this season and beyond. You'll enjoy it for all the right reasons.
Image: Rick Rowell/ABC