5 Books Every Redhead Should Read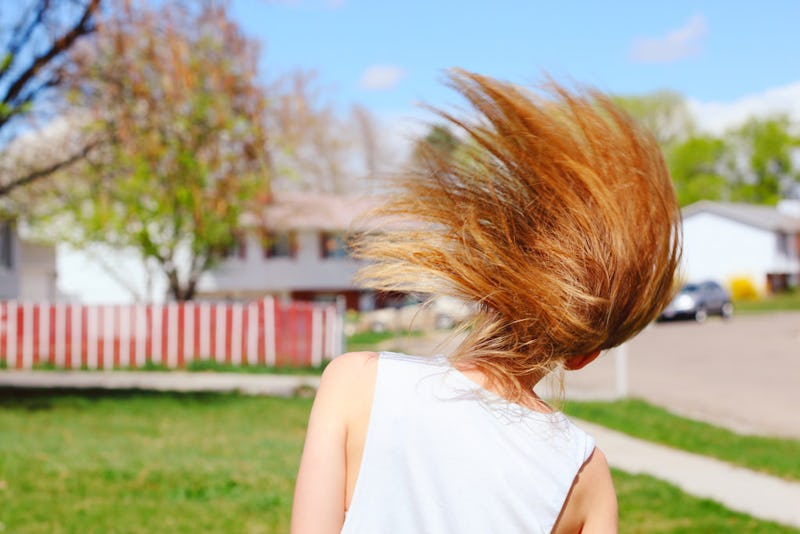 If you're a redhead, you've probably spent most of your life answering questions like, "Do gingers really not have souls?" or "Can I count your freckles?" or, worse, "Does the carpet match the drapes?" And if you're not a redhead, you've probably at least once in your life asked one of these questions, even if just in your mind. To this I give my biggest, most dramatic, most soul-felt, eye-roll.
I've always taken pride in the rarity of my hair color and the fact that I've never once in my life met someone who looked like me. So, when I hear or see redheads being treated like circus freaks, I laugh at the bland-haired people throwing the shade. At the end of the day, it's 2015, and if we gingers really believed blondes have more fun, we'd run to Duane Reade and grab an industrial-size tub of bleach, or make an appointment at the nearest salon to join the army of bottle-blondes who swear the rumors are true.
But here I stand, choosing to remain a proud ginger, encouraging all my orange-haired people to do the same. Need convincing? These five books will have you shouting, "Red hair don't care!" from the rooftops.
As you should. Ginger on.
Fellow redhead, actress Julianne Moore, tells a story about a little girl who is different... just like everybody else. If you're a redhead then you've probably gotten a lot of questions about your freckles, and maybe when you were younger you had questions of your own. Moore says you can try to cover them up, you can try to make them disappear, or you can just live with them! Sure, this is a children's book, but that's where some of the best messages reside. Gingers of all ages can see here that what makes you different from everybody else is what makes you YOU. So go on girl, let your freckle flag fly!
A timeless portrayal of the journey from adolescence to adulthood, this novel takes an honest look at the heartbreak that can ensue in high school, whether you're trying to blend in or stand out. Growing up is hard, regardless of if you're being teased for having fire-colored hair or hardly being noticed. Everyone is fighting her own battles, try to see past your own.
After Eleanor and her big red hair are made to stand on the bus ride home, thanks to the unfriendliness of the kids at her new school, Park, a half-Korean 16-year-old boy, eventually offers Eleanor the seat next to him. Although this story is about the love that sparks between these two misfits, it is also about body image and bullying; reminding us that people come in all different colors, shapes and sizes and that love manifests in a number of ways. Eleanor & Park is a modern Romeo & Juliet, a story about a first love, and proof that gingers do have souls!
The Rosie Project by Graeme Simsion
In this romantic comedy a socially awkward genetics professor seeks a wife through a 16-page scientific survey. When his survery fails him he begins working with Rosie, who was eliminated by his survey as a potential life partner, soon realizing that life nor love has a rule book of rights and wrongs and cheat codes to happiness. Everyone has a different path and we all have different ways of navigating, as the Chicago Tribune said, " The Rosie Project is a delightful reminder that all of us, no matter how we're wired, just want to fit in."
Not only do these photos perfectly capture the appeal of redheads, but they are accompanied by short first-person accounts about what it means to be a redhead which, if you are one, remind you that you are not alone in your experiences. I think the photographer nailed it when he said, "I used to hate my red hair. It was perplexing, made me feel insecure. And then I started to like it. Blonde hair? Straight hair? No thanks! I'm just the way I am. Red hair is a state of mind."
Image: Sharon & Nikki McCutcheon/flickr