The Majority Of Ashley Madison Users Live Here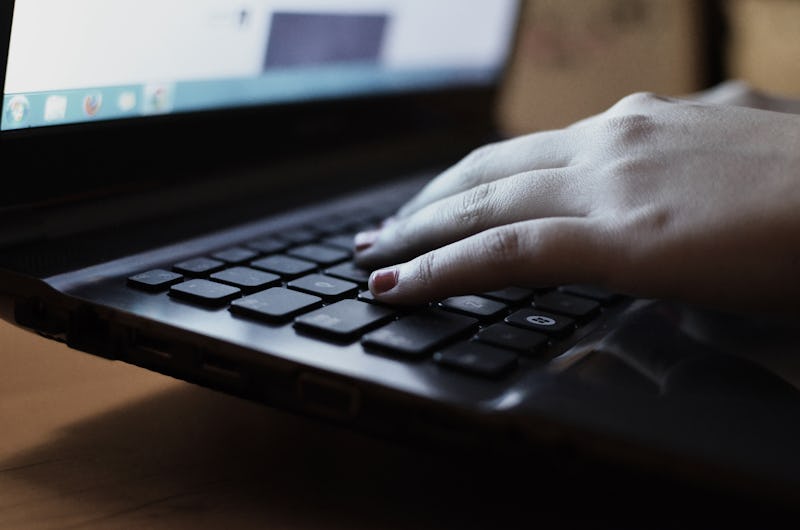 Brace yourselves for a staggering statistic in light of the recent Ashley Madison hack: A jaw-dropping one in five residents of Ottawa, Ontario has an Ashley Madison profile, says Reuters. That's a higher percentage per capita than any other city in Canada, and potentially, says the company, in the world.
Out of about 883,000 people living in the Canadian capital city, 189,810 of them were listed on Ashley Madison, which allows users to "discreetly" seek extra-marital affairs. The CEO of its parent company, Noel Biderman, says that they typically experience higher user rates in capital cities, due to the lure of power and prestige.
Here are eight other facts you didn't know about Ashley Madison users:
1. The Capital Of The United States Is Just As Adulterous
Washington, D.C.has topped Ashley Madison's list of most users per capita in the United States for two years in a row.
2. There's Only One Site Bigger Than Ashley Madison
The only dating site with more users than Ashley Madison is Match.com.
3. The Average Age Of Male Users Is 41 And Female Users Is 34
Typical cheating cycles happen three to four years after couples get married (usually after their first child is born), or once they're empty nesters.
4. Lack Of Blow Jobs Leads To Cheating?
Users who are dissatisfied with how much oral sex they're getting are more likely to seek extra-marital affairs.
5. Male Mistresses Are Totally A Thing
Seventeen percent of messages from from married women go to single men.
6. Ashley Madison Experiences Significant Usership Among The Arranged Marriage Population
Says CEO Noel Biderman, "We have a significant arranged marriage population among women. A lot of Indian women — and they're not looking for Indian men."
7. If A Married Woman Is Sending Too Many Messages, It Sends A Red Flag
According to Biderman, "We know how a married woman typically behaves: She builds a profile. She peruses a few profiles. She sits back. So if someone signs up, posts a public photo and then sends out 25 message to all kinds of guys, that's a bad actor. We won't deliver those messages." So, uh, resist your urge to express interest, ladies.
8. Ashley Madison Is Making Private Investigator Apps More Successful
The Ashley Madison hacks have caused a surge in usage of the D.C.-area PI app Trustify, which allows people to hire a PI by the hour instead of paying pricey retainers.
Bottom line: Maybe just have a nice long wine-fueled conversation with your significant other about opening up your marriage honestly and with transparency, instead of suffering the anxiety of hacker leaks.
Want more of Bustle's Sex and Relationships coverage? Check out our new podcast, I Want It That Way, which delves into the difficult and downright dirty parts of a relationship, and find more on our Soundcloud page.