'RHOC' Cast Mourns LeAnn Edmonds Horton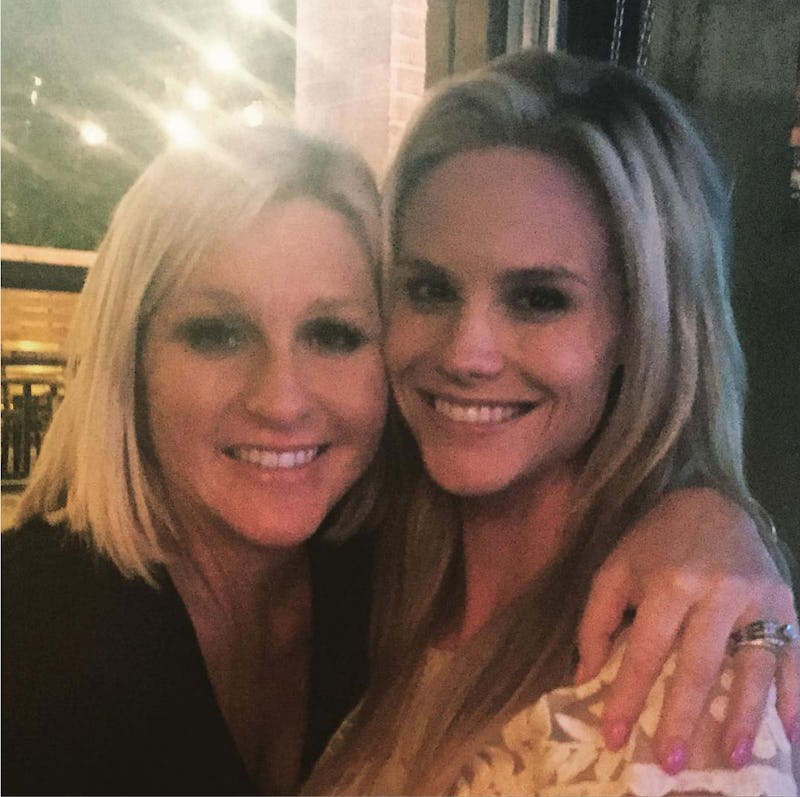 After a long battle with cancer, Real Housewives of Orange County star and former baseball player Jim Edmonds' ex-wife LeAnn Edmonds Horton died of cancer on July 22. Jim and LeAnn's daughter, Hayley, announced the sad news on Instagram Wednesday with a beautiful tribute to her mother. Throughout Season 10 of the hit Bravo reality series, fans were able to meet LeAnn through new housewife Meghan King Edmonds, Jim's current wife. As shown through many episodes, Meghan and LeAnn appeared to be good friends, who were trying to integrate their families and co-parent Hayley. On more than one occasion, Meghan referred to her family as a "modern family," and they are definitely that.
In Monday's episode, RHOC viewers watched Meghan and LeAnn throw a pre-prom party for Hayley, where they rented a beautiful suite near the beach for Hayley and her friends to get ready, eat some snacks, and take gorgeous photos before the big dance. Meghan wanted to do something special for Hayley and LeAnn since this was a special day for the mother and daughter.
Like Hayley, Meghan has shared several touching posts about LeAnn on social media. One particular tweet reads, "Time has ceased. But cherished memories still linger. This is the way of life and all things. We shall meet again."
Other RHOC Housewives have also taken to social media to remember LeAnn and send warm thoughts to Meghan, Jim, and LeAnn.
Image: Meghan King Edmonds/Instagram