Remembering Mayci Breaux, A Lafayette Victim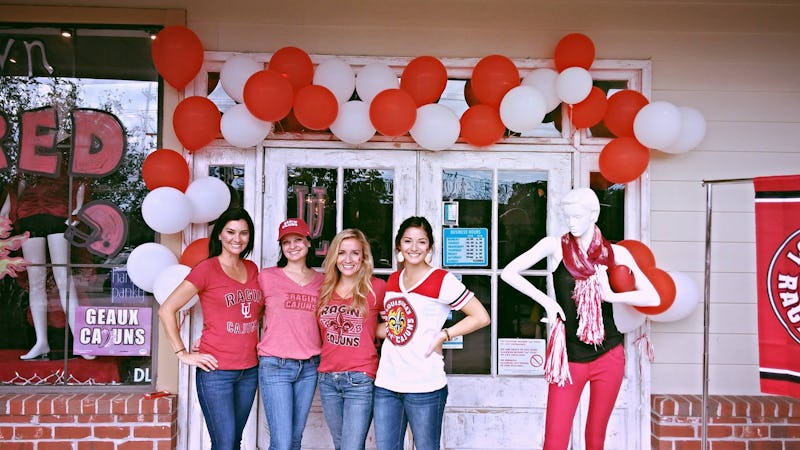 Two victims were confirmed dead on Thursday night following a seemingly random shooting at a Lafayette, La., movie theater. One of the victims, Jillian Johnson, 33, was pronounced dead after being taken to the hospital; the second victim of the Lafayette shooting was Mayci Breaux, 21, who was killed and pronounced dead at the scene of the shooting. More information about the shooter, John R. Houser, is being revealed by local police as the investigation unfolds, and some information has been released about Johnson and Breaux. Breaux's friends and co-workers have been speaking out on social media, helping us to learn more about Breaux's life before Thursday's tragic events.
According to Breaux's Facebook page, Breaux had attended college at Louisiana State University at Eunice, and previously attended Hanson Memorial High School in Franklin, Louisiana. Breaux's Facebook page also showed that she had been employed with a Lafayette clothing store, Coco Eros. Her Facebook profile also showed that Breaux had been in a relationship with her boyfriend, Matthew Rodriguez since 2012. Rodriguez was with Breaux in the theater on Thursday evening and was also shot, according to New York Daily News.
A representative for Coco Eros tells Bustle via Facebook message that their team is devastated.
[Breaux] was the sweetest girl ever. Anyone that knew her loved her. The outpouring of love shows how much of an impact that she has had on our entire community. Such an honest, loyal, dependable, and genuine human being.
Breaux was studying to be a radiology technician, and the representative tells Bustle that Breaux had taken some time off from working in order to complete her clinicals. Breaux's mother told New York Daily News that her daughter had a 3.8 GPA at Louisiana State University and was very dedicated to her studies as well as her family.
Tributes and messages for Breaux have been pouring in over social media, with friends expressing their shock and grief over Breaux's tragic death. New York Daily News also reported that Breaux was very close with her parents and her 16-year-old younger sister, Ali. Speaking about hearing the devastating news, Dondie Breaux told New York Daily News, "I didn't believe it. I didn't want to believe it. I lost one of my best friends."
Images: Courtesy of Coco Eros/ Facebook