Are Shawn & Kaitlyn Planning A Fall Wedding?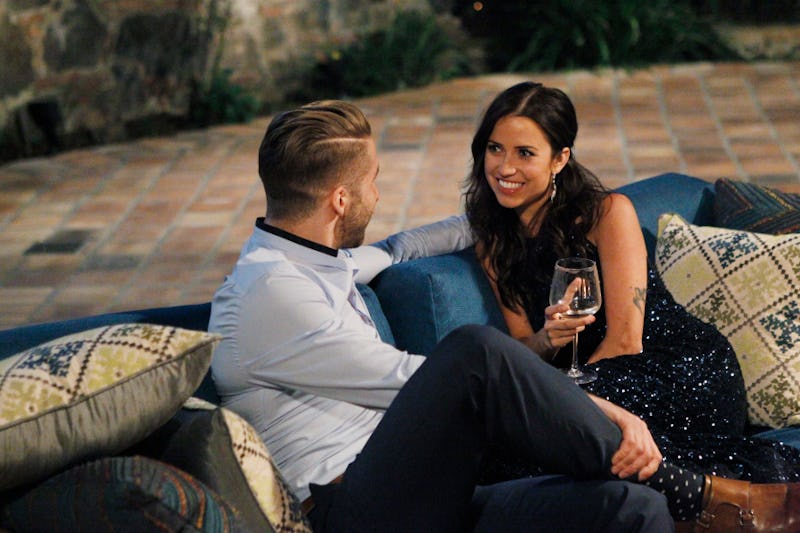 I love watching The Bachelorette, The Bachelor, and even Bachelor in Paradise, and not just for the drama and hot, shirtless guys. I watch for the love stories. That's right, guys — I'm an M&M. Hard on the outside with a sweet, melty center. Obviously, many of the couples who get together on The Bachelor/ette don't stay together, so a nationally televised wedding is something that I'm willing to wait for. Now that Kaitlyn and Shawn have decided to get hitched, the question begs to be asked: When will they get married?
Now, I'm no fool. I realize that most engaged couples want to take some time to soak it all in and just be a couple. But if Kaitlyn and Shawn have been engaged since the show ended, they've had some months to think about what their wedding could be like. While I don't think that having a nationally televised wedding is exactly Kaitlyn's style, it could be beneficial if she wants/has to have a big wedding because ABC pays for the whole thing. I think I'd be fine with a few cameras and Chris Harrison marrying my future husband and me if ABC is fine with financing my whole Pinterest board of a wedding.
Kaitlyn and Shawn didn't offer any words as to when they're thinking of planning their nuptials on the After The Final Rose special, either. I think if Kaitlyn and Shawn decided to get married on television and on ABC's dime, the wedding wouldn't be a normal, cookie-cutter affair. Like Kaitlyn, the wedding would be edgy and relaxed with just a touch of her special brand of humor. I also hope that ABC would ban any sumo wrestling or rapping dates, since I don't think I can suffer through those a second time. Yikes.
In any case, congratulations to the happy couple! I can't wait to see what's next.
Images: ABC/Rick Rowell; Giphy