Round Lab's Birch Juice Moisturizing SPF Was Made For Dry Skin Girlies
I actually enjoy putting on sunscreen now.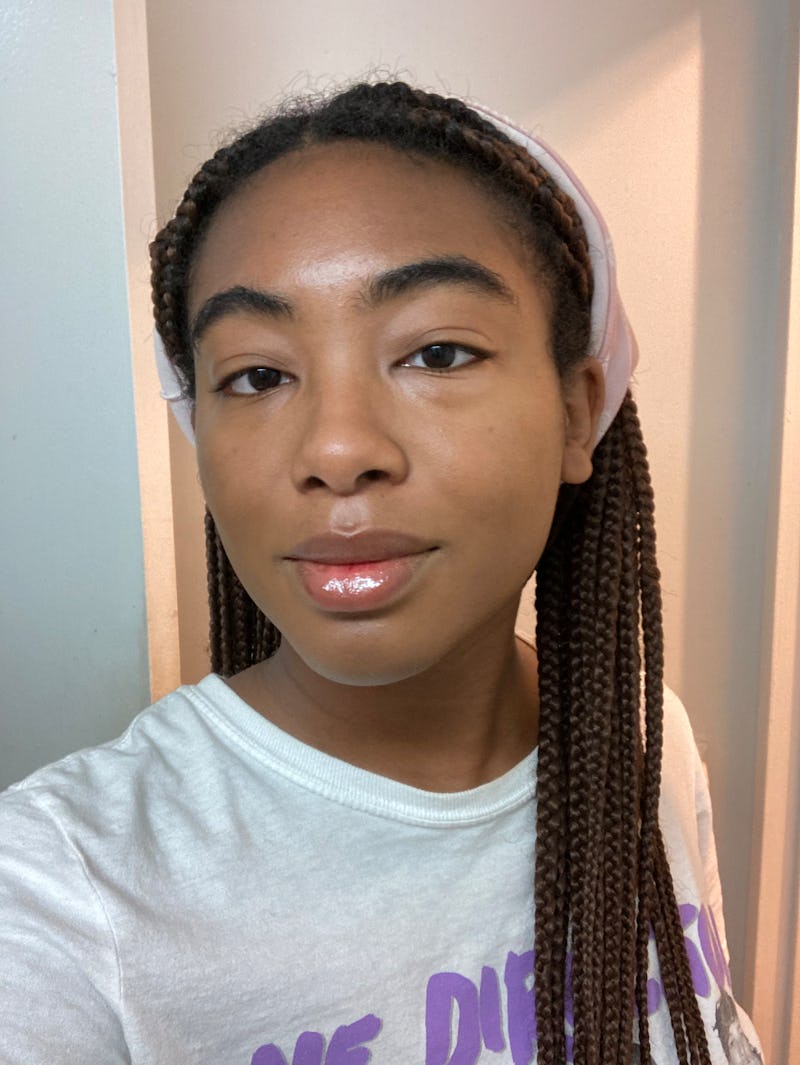 We may receive a portion of sales if you purchase a product through a link in this article.
For the past year, dermatologists, TikTok beauty gurus, and my sister have all been sending me a clear message: I need to start applying sunscreen as part of my morning skin care routine. I know, I know — sunscreen is essential for protecting your skin, but as a WFH girlie, I've skipped it because I just don't go out in the sunlight all that often (save for the occasional Target run). Finally, though, I broke under peer pressure and went on an SPF-testing quest. As impressive as they all were when it came to sun and blue light protection, however, none were compatible with my dry skin — with each formula I tried, my complexion was parched for moisture.
Then I heard about the Round Lab Birch Juice Moisturizing Sunscreen from Korea. I spend most of my days on K-beauty TikTok looking for the next product to spend my money on, and countless influencers say this particular SPF is the best-selling sunscreen in Korea — and that it's made for all skin types... including melanated skin.
Regarded as a game-changer in the world of sun protection, I decided to put the product to the test and see if it could quench my dry skin. Let's just say I'm so glad I listened to TikTok on this one.
Fast Facts
Price: $28
Best for: hydration, strong UV protection
Your rating: 5/5
Brand: Round Lab
What I Love: It's lightweight, moisturizing, and doesn't leave a white cast.
The Round Lab Birch Juice Moisturizing Sunscreen
This sunscreen promises to provide protection — with a nice and strong SPF 50 — and hydration via its key ingredient: birch tree sap, a little-known skin hero. Studies have shown that the botanical extract stimulates collagen production, soothes inflammation, provides protective antioxidant properties, and helps diminish the appearance of fine lines.
The formula also contains hyaluronic acid for hydration and niacinamide for reducing dark spots — so you know it's doing a whole lot more than protecting your skin from the sun.
My Skin
Ever since high school, I've had trouble keeping my skin moisturized. I've dealt with plenty of breakouts, dry patches, and peeling because of that.
Most of the sunscreens I've tried just sit on my skin and dehydrate it, and some are just downright greasy. While I'm grateful I'm not sensitive to fragrance, I've always hated the smell of sunscreen, which doesn't help the issue. Needless to say, I was hopeful Round Lab's product would win me over.
First Impression
I got the Round Lab Birch Juice Moisturizing Sunscreen in the mail alongside some other K-beauty goodies. The design was immediately interesting: It's a white tube with blue accents and what appears to be a woman washing her face in a lake beside two birch trees — making me feel like I'd be refreshing my skin with the freshest ingredients if I used the products.
I took off the tube's seal to take a quick sniff and was hit with notes of chamomile, gujju pine tree leaf oil, and artemisia wormwood extract, so thankfully it didn't smell like sunscreen. The herbal fragrance was faint and not overpowering.
When I first squeezed out the product, I placed two dots of the milky and almost runny formula on my fingers and rubbed it into my cheeks. It melted into my skin immediately; after I was done applying, my skin felt instantly bouncier and looked gorgeously dewy.
The Final Verdict & Results
For the past month, this sunscreen has stayed on my bathroom counter. It's the only SPF that truly nourishes my dry skin and leaves it with a healthy glow. It's also so lightweight that I sometimes forget I'm even wearing sunscreen. What's more, it primes my face for my makeup, so I don't have to worry about a creased or cakey beat. Instead, my makeup looks smoother and more radiant than it does when I'm not wearing SPF.
Now I see why the product is a top-rated sunscreen in Korea. For those who deal with dry skin and are still trying to find a sunscreen that won't dry you out, give this one a try. Trust me, it will become your holy grail.
Studies referenced:
Boroduskis, M. (2017). Chemical characterization and in vitro evaluation of birch sap and a complex of plant extracts for potential use in cosmetic anti-ageing products. Environmental and Experimental Biology. DOI:10.22364/eeb.10.22364/eeb.15.05