The New Book To Read, Based On The TV Show You Miss The Most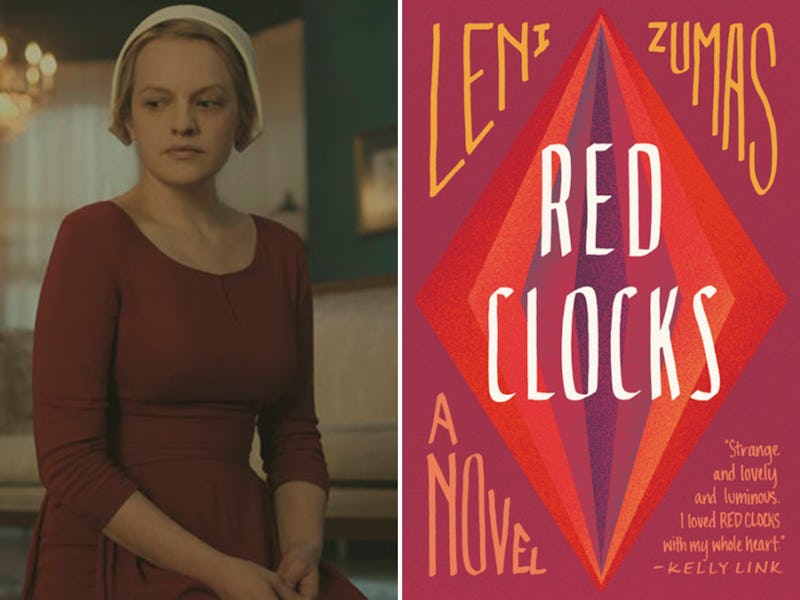 George Kraychyk/Hulu
Winter is by far the worst season of the year (yes, I WILL fight you on this), but there are a few things that make it more bearable: hot tea, fuzzy socks, good books, and the triumphant return of some of the best shows on TV. If you, like me, are counting down the days until regularly scheduled programming finally resumes, read these books while you wait for your favorite shows to come back on air. Trust me — these stories are just as fun, just as dramatic, and just as addicting as your preferred binge-worthy programs.
It's no secret that Americans are addicted to television. According to popular statistics, nearly three-quarters of Americans binge-watch videos, whether they be traditional TV shows or online programs. Those same statistics show that millennial viewers and younger binge-watch for an average of five hours, or roughly six episodes of a standard one-hour show without the commercial breaks. The numbers don't lie: we're hooked on TV.
Our love of TV goes beyond the new binge-watching trend that is taking couches in America by storm, though, and into a brand new king of obsessive territory. In addition to the average five hours and four minutes of TV we watch a day, according to a Nielsen study in 2016, viewers are constantly talking about their favorite shows with friends, passionately debating about characters online, desperately searching for spoilers on the web, and anxiously counting down the days until new seasons of their beloved shows return.
If you are one of the millions of Americans hooked on TV, don't worry: your favorite programs are coming back soon. In the meantime, here you can read these 9 books while you wait.