These 7 Apps Make It Easy To Keep Track Of Your Books
Finally, a way to organize your reading material.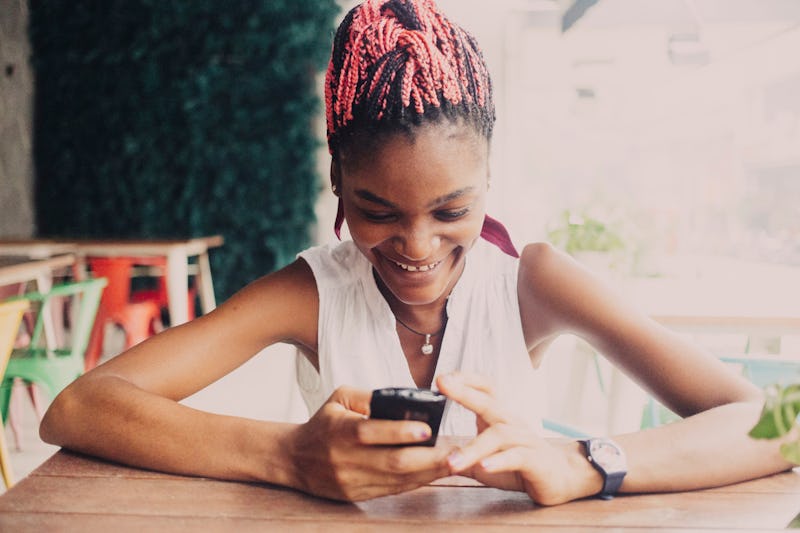 Jessica Sharmin/Stocksy
Avid readers know the struggle: You purchase a beautiful new copy of a book, only to realize that you already own it. If you're having trouble remembering which tomes comprise your collection, you're going to love these free apps designed to help you keep track of your books — no matter how large your home library has become.
Sometimes, book nerds just can't resist the call of a free bin, a library sale, or a thrift store bookcase. It's not so dramatic — you've likely never lost a job or put a relationship in jeopardy because of your reading, after all — but it's still all too easy for your personal library outgrow your currently available shelf space. (Note that we said "currently." Feel free to continue holding out for gigantic home libraries, à la Beauty and the Beast.)
It's all good for readers who can't help themselves, however, because there are more than a few apps available for book nerds who want to catalogue their personal libraries. For the list below, we've picked out seven easy to use, free apps that you can download right now to help you keep track of your books.
This article was originally published on