13 Cookbooks By Bake Off Stars That Are Packed Full Of Showstoppers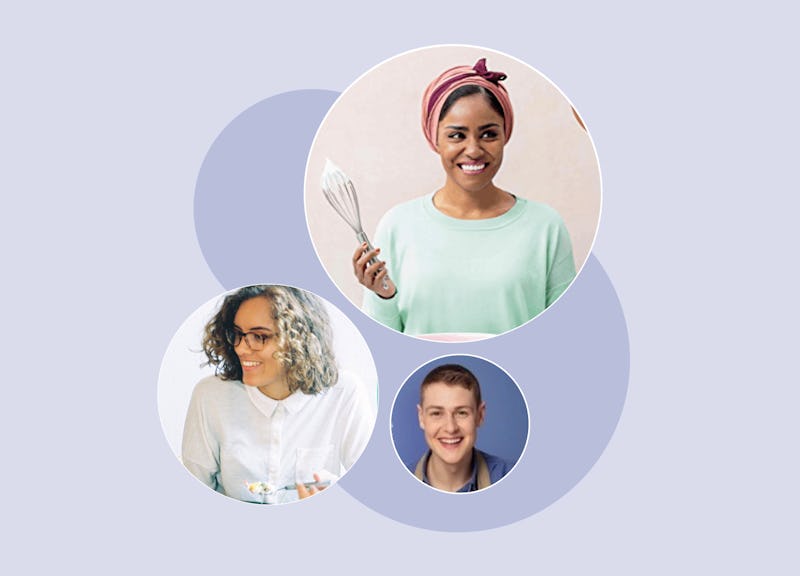 You can never have too many books. And when it comes to cookbooks, the sky is the actual limit. Especially considering the huge volume of options out there. The last few decades has seen celebrity chefs on the rise, and thank goodness for that. Because with them came the celebrity chef cookbooks. And who isn't all for making show-stopping recipes to show off to friends? Or, I mean, at least attempting to make then? Or, OK, real talk, maybe just flicking through and going "oooo" at? TV chefs are churning them out a mile a minute, so choosing the best cookbooks from Great British Bake Off stars is actually pretty difficult. But I've done my best to select the top 12, which you can find below.
Of course not only winners of the GBBO gong have made books. Other contestants and of course judges have produced some world class cookery books too. And honestly with the array of incredible talent out there, you can low key take your pick. And guys, it isn't all about baking.
I guess the only things for you to consider ahead of taking the plunge and buying one of these volumes is: will you use them? How many cookbooks is too many cookbooks? Oh, and, who cares? You're an adult. Lean in to cookbook hoarding and ready, set, BAKE!
With all these to choose from, you'll be a top chef before you know it.
This article was originally published on