These Are The Best Books Assigned In School, According To Reddit Users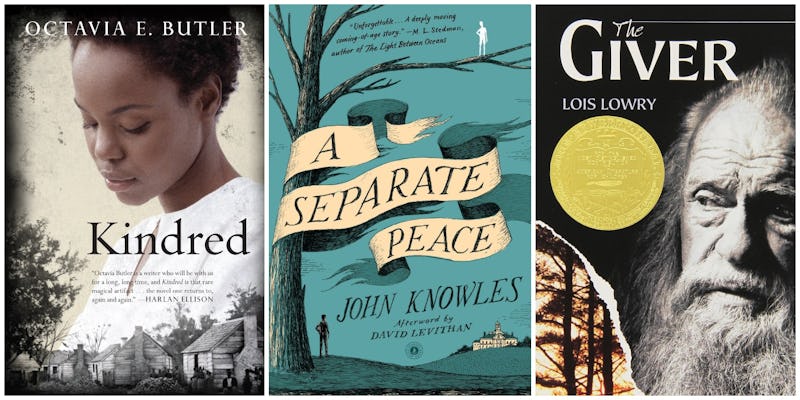 Required reading gets a certain, um, how do I say this... horrible, terrible rap? Even for those of us who love reading, who do it often, on our own time, there's just something about a teacher saying, "Read this. Now," that gets under your skin. But yesterday, I stumbled upon a Reddit discussion that turned the notion of assigned school reading on its head.
"What's the best book you've ever read for school?" Redditor Superpineapplejones asked the Reddit books universe yesterday. "Usually the books teachers assign in class suck to read, simply because you are being forced to read it. But every once in awhile there is a book that is actually great and fun to read. " And while I certainly snorted at the wording — having taught various writing and English courses over the years, I have seen, over and over again, how the implication that a student must read something, even it's a two-page short story, elicits sighs and pouts and a chorus of eye rolls — I realized that as soon as I began to think about my own answer, a host of memories came flooding back.
Over 100 responses have poured in since yesterday, with many accompanying their favorite required reading with anecdotes of their middle school reading habits. There were those who remembered one book because it was, well, the only book they read. Others remember a title as the first time reading didn't feel like a chore. Or there was a novel that taught a lesson, or introduced a new genre. And at the core of these responses lay the whole point of required reading: to foster, even amid the grumpiness, a love for reading. Even if it's just one story. Even if it's just one book.