11 Books That Should Have Been Required Reading In High School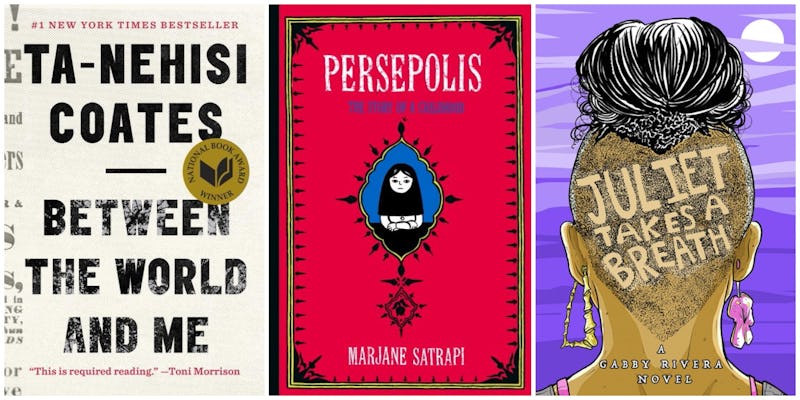 Here's a fact that usually surprises people who know me: I hated high school English class. It's shocking considering that I ended up getting a B.A. in English, and I now write for Bustle's Books section.
But I just couldn't get into my high school English classes. Don't get me wrong, I had some amazing teachers. But most of the books that we read were straight-up boring, and the time that we spent prepping for AP exams and state standardized testing was torturous. Looking back now, I also realize that most of our curriculum was centered on books by cis, white, straight men — which is a huge problem. Maybe if we had been able to change up the reading list, I would have been much more engaged.
To be clear, I will always argue for the value in an literary education. Learning how to read critically, have informed discussions, and write with clarity are absolutely essential to becoming a fully-engaged citizen in this world. Reading opens you up to new ideas and viewpoints outside of your own, and it helps you make sense of your own experience.
Now that I'm an adult, with close friends who teach high school English, I can more clearly see the challenges that English teachers are faced with. Teachers are superheroes, y'all. They work hard day-in and day-out to give their students a meaningful education. They often have both hands tied behind their back by the rampant BS of our educational system, and still manage to make a difference in the lives of their students. In short, we need to support English class and the amazing people who teach it.
But sometimes, I like to daydream about what books I would teach if I were a teacher with unlimited control over the reading list. Here's what I would choose: