10 Games To Play Now On Xbox Series X, Feat. Strong Female Leads
As Lana del Rey once said, "Go play your video games."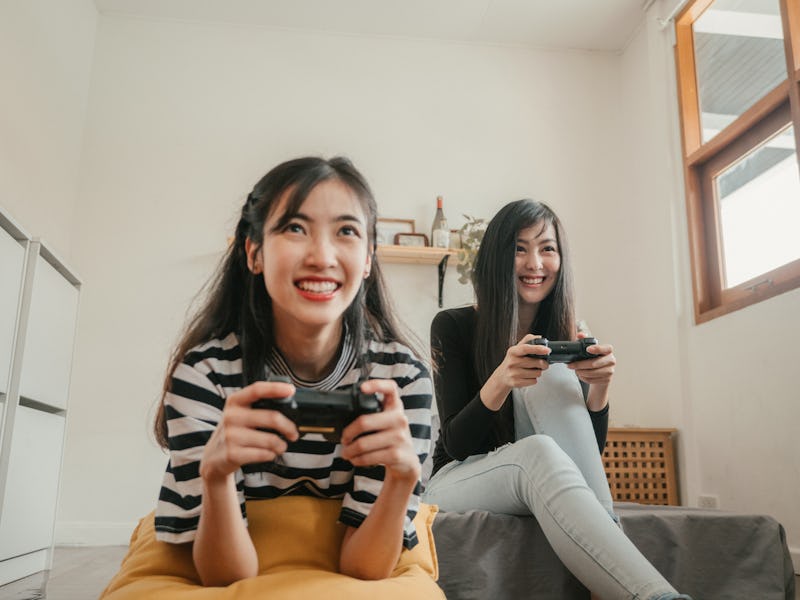 staticnak1983/E+/Getty Images
November heralds a big decision for console gamers — Xbox or PlayStation? Many will be sticking with their OG console line, while others might see this as a great opportunity to try something new. Inadvertently, I've fallen into the latter. Thanks to Microsoft, my next-gen experience is with the Xbox Series X and it's library of games featuring strong female leads.
I was lucky enough to get early access to the Xbox Series X, so I've spent the last two weeks finding out just how immense its capabilities are. The latest console certainly sets the bar high for graphical power and processing speed, but as the launch of its exclusive title Halo Infinite has been pushed back to 2021, it's difficult to forecast exactly how the Series X will change the gaming landscape. For now, what it does provide is a welcome lack of loading screens, infinitely faster frame rate, and the "quick resume" ability to jump in and out of games.
What else can players look forward to with the Xbox Series X this month? Well, you can play optimised versions of titles that are also being released on Xbox One – Assassin's Creed: Valhalla, and Watch Dogs: Legion are the major pulls here. Both games do feel seamlessly smooth and visually stunning on the Xbox Series X, despite not being specifically built for the console.
The Xbox space for girl gamers is also starting to feel more inclusive, with strong female characters taking charge and leading narratives in many games. With my 12-month Game Pass Ultimate, I've discovered that the library of favourites is enormous, and includes some of gaming's most empowered women – my top picks include Mass Effect and Control.
Here's my shortlist of the top 10 games to play now on Xbox Series X, featuring inspiring female characters.