11 British Bands You Definitely Had On Your CD-Walkman In The '00s
Fire up your throwback playlist.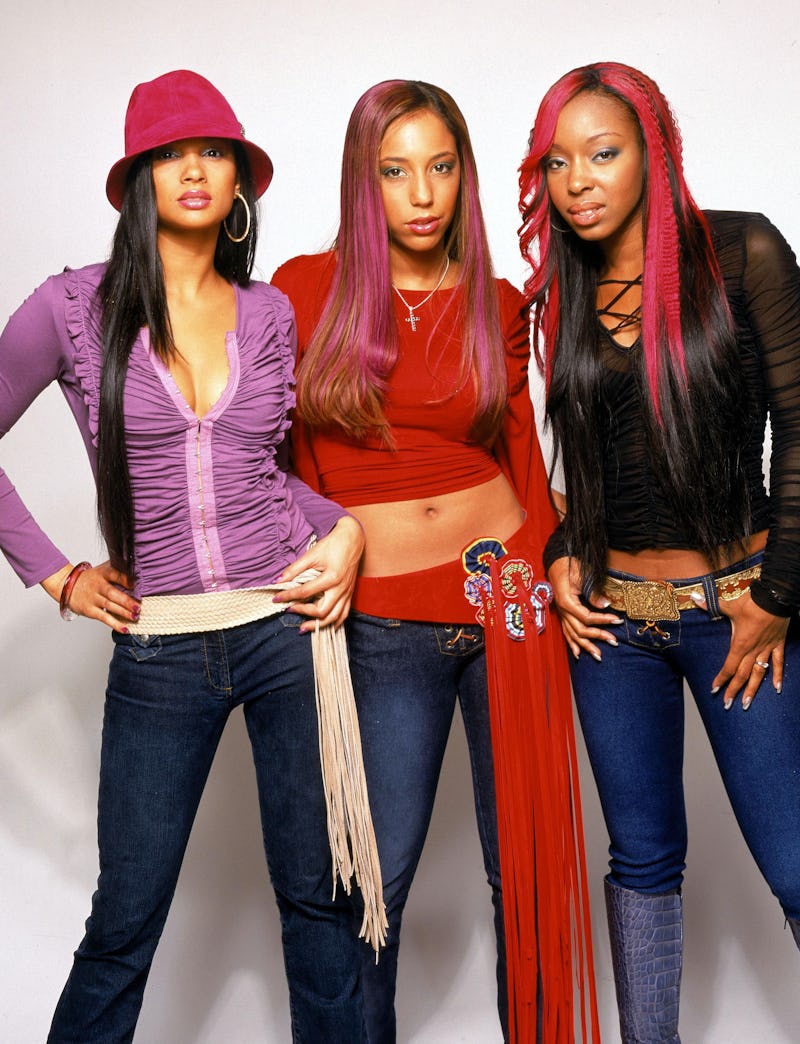 Tim Roney/Hulton Archive/Getty Images
I can picture it now: it's 2000-and-something, I'm dawdling on my way to school in a tatty uniform, ripped tights, and brand new Kicker shoes. I'm carrying a CD-walkman in my Jane Norman bag and my favourite CD is currently skipping on the same track. Ah, simpler times.
For those who grew up in the '90s and '00s, lugging around a portable walkman was the height of technology, and there were a lot of seriously good bands to listen to — call me biased, but the UK and Ireland produced the best. Were you a Boyzone fan, or more team Busted? All Saints or Mis-teeq? In a dance off, is it S Club 7's moves you memorised, or Spice Girls routines that you knew off by heart? Perhaps the answer is all of the above!
As news of some of our favourite '90s and '00s throwbacks reuniting emerged this week – that's Peter Andre, Vengaboys, Atomic Kitten, 5ive and more, getting together for a massively nostalgic pop concert planned for October this year – there really is no better time to indulge in your ultimate '00s playlist.
From boy bands to girl bands, the '00s were a significant era for British groups and, it's pretty much guaranteed that you will remember all of this list. And let's face it, the cheesier the better — after all, a song called Barbie Girl topped the charts in the late '90s. Some may be considered guilty pleasures by today's standards, but for kids who grew up in the '90s and '00s, top hits by these bands still sound so sweet.
To reminisce, here are 10 British bands you definitely had on your walkman in the 2000s.