Emily Gilmore's 13 Most Unforgettable Gilmore Girls Quotes
"Hold on, I'm looking up 'aneurysm' in our medical dictionary to see if I just had one."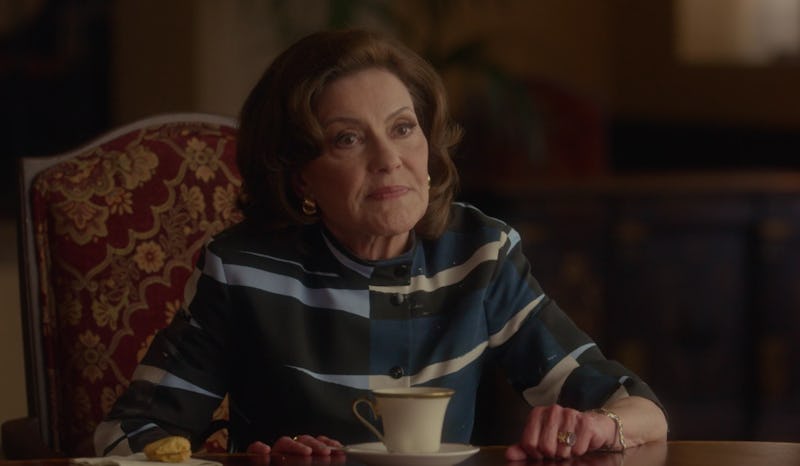 Netflix
Emily Gilmore might not be a Gilmore by birth, but if anyone set the tone for Gilmore Girls, it was her. The matriarch of the family began the series as Lorelai's overbearing and disapproving mother, but quickly proved to be just as funny and quick as her daughter and granddaughter. In fact, based on these Emily Gilmore quotes from Gilmore Girls, it's clear where Lorelai and Rory got it from.
Throughout Gilmore Girls' seven-season run, no one, and I mean no one, could deliver an insult the way Emily could. Her wit, her sass, and her ability to hit exactly where it hurts were unparalleled. Unlike Lorelai, who famously enjoyed a speedy chat leading up to a joke — "Oy with the poodles already" — Emily preferred a more take-no-prisoners approach. For most fans of the show, being on the receiving end of one of Emily's withering stares or biting comments would be a genuine honor. And yet she rarely gets her due credit. Here are are just 13 Emily Gilmore one-liners from Gilmore Girls that should be appreciated way more.
This article was originally published on