It's Not The First Time Best Picture Wasn't Presented Last At The Oscars
Here's an Oscars history lesson for you.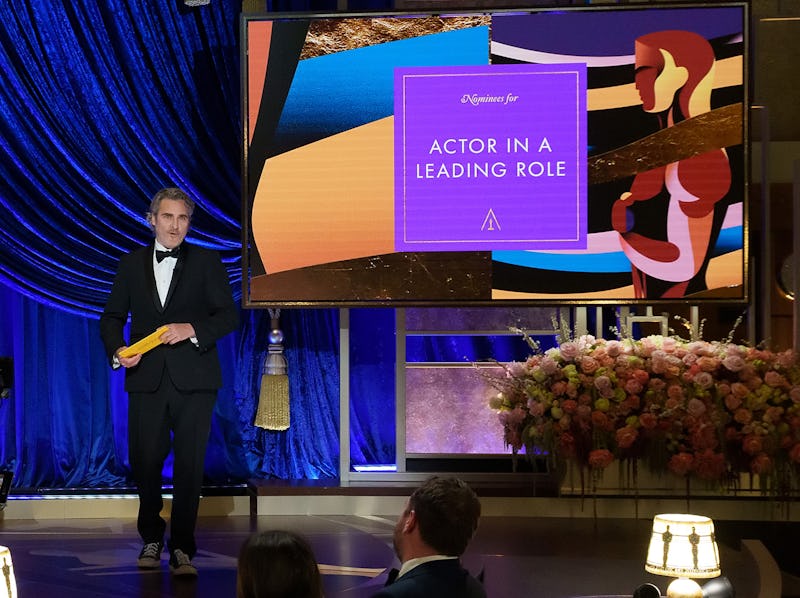 Handout/Getty Images Entertainment/Getty Images
Oscar viewers were puzzled when the show's biggest award, Best Picture, was presented before the two biggest acting categories, a move which wasn't announced beforehand and caused mass confusion on social media. However, this wasn't just a case of Academy Awards producer Steven Soderbergh trying to shake up the ceremony because the 2021 Oscars on April 25 wasn't the first time that Best Picture wasn't presented last. In fact, producers may have been nodding to early Oscar ceremonies when they made the controversial decision.
Best Picture wasn't the last award of the night for 17 of the first 20 Oscars ceremonies, according to Entertainment Weekly. Not only were the acting categories presented after Best Picture back then, but the final awards of the night were usually honorary Oscars and the Irving G. Thalberg Memorial Award, which is now presented at the Academy's Governors Awards rather than the main show.
The producers of the 2021 Oscars, including Soderbergh, have yet to comment on why they decided to present Best Actress and Best Actor after Best Picture. Most viewers suspect that producers expected the late Chadwick Boseman to win Best Actor, as he had done at precursors like the Golden Globes and SAG Awards, and planned for his widow Simone Ledward Boseman to end the show on a moving but bittersweet note. Instead, Anthony Hopkins was announced as the victor, and presenter Joaquin Phoenix had to accept on his behalf as Hopkins was literally sleeping as he won, ending the show on the most anti-climactic note possible and causing huge backlash for how the situation was handled.
It turns out that the 2021 Best Picture switcheroo was a surprise to everyone — even the winners. Speaking in the press room, Dan Janvey, a producer on Best Picture winner Nomadland, said he was caught off-guard by the award coming early but praised producers for trying to mix things up. "I think a lot of us grew up watching the Oscars and have gotten used to that being last," he said. "It was incredibly fun that they shook it up, and I thought the producers did a great job making this possible for us to be in person and the whole Academy." However, viewers certainly didn't think it was fun.
The Oscars started to regularly present Best Picture last in 1948, which continued every year until 2021 — with one exception. In 1971, after The French Connection won Best Picture, the Academy presented a special honorary Oscar to legendary actor and composer Charlie Chaplin, after a long career without a single win. Ironically, he would go on to win his first (and only) competitive Oscar the very next year, taking Best Original Score for Limelight.