Everything To Know About Haylie Duff's Fiancé Matt Rosenberg
They share two adorable daughters.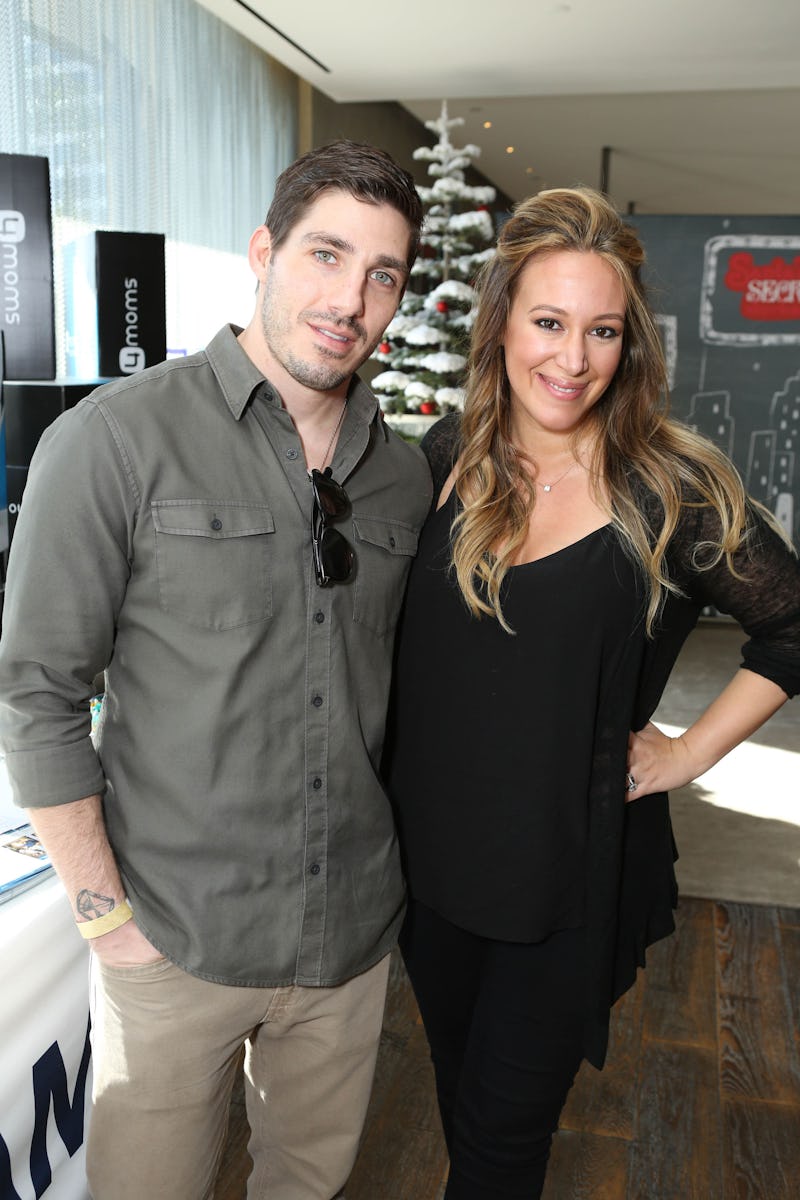 Tiffany Rose/WireImage/Getty Images
In December 2014, Haylie Duff announced she was expecting her first child, a baby girl, with her fiancé Matt Rosenberg. Duff shared the news on her cooking blog Real Girls' Kitchen, writing, "Today we have big, exciting, wonderful, magical, amazing news! Matty and I are expecting a baby girl!" Since then, they've welcomed another daughter and are feeling "pretty content" with the size of their family — Hilary Duff's third addition to her fam isn't sparking any baby fever for Haylie. But speaking of, who is Matt Rosenberg, Haylie Duff's fiancé and the father of Ryan and Lulu? It is of utmost importance that we know everything there is to know about the man who fathered Lizzie McGuire's nieces, so let's get to it.
Before her first pregnancy announcement, the 36-year-old actor announced her engagement to Rosenberg via her blog. "Matt took me by total surprise and proposed," the star swooned in a post. And it appears he's got a good sense of humor because he chose April Fools' Day to pop the question. Way to set something up to seem like a practical joke but be totally serious, dude.
Another matter he doesn't joke around with is his business as a t-shirt entrepreneur. Ah, those millennials and their lifestyle start-ups. Rosenberg's apparel company is called "Subway Tile Shirts" which is pretty self-explanatory. He sells tees with notable New York City Subway tile mosaics screen printed on the front, like so:
"Subway Tile Shirts is inspired by the best of New York City," the website reads, "each of our products is unique, just like each of the city's five boroughs." There you have it: all the charm of the New York City Subway system, minus the smell and delays because of "train traffic ahead of us." Even his in-laws-to-be are supporting him! Check out Hilary in her STS shirt:
Now, let's get a load of this t-shirt impresario. Without further ado, here's the man behind the shirts:
By the looks of some since-deleted posts, he loves hanging out with his bros at brochella...
As well as spending time with his puppies and family... GAWW!
Sounds like Subway Tile Shirts is gonna have to branch off into Subway Tile Onesies, so that he can manufacture all of his children's Brooklyn Without Limits-style clothing.
Haylie and Matt have not yet wed, but if and when they do, she said the ceremony will be casual. "We're pretty laidback, [so] I feel like it'll be easy and casual," Duff told People in 2020. "Not casual like, you know, linen pants and barefoot, but not super black tie. I want it to be a day [in which] everyone is very comfortable, which I think is what everyone says."
And talking to Us Weekly amid the COVID pandemic, she shared that she's putting wedding planning on the backburner. "We're busy with both of the kids and jobs, and we always say, 'We will at some point,' and then life continues to be busy, and we still really like each other, which is good, I guess." She continued, "At some point we will, but certainly now is not the time to have a wedding."
Image: Subway Tile Shirts, Haylie Duff, MR_STS, Hilary Duff/Instagram
This article was originally published on