The Bling Ring's Alexis Neiers Has Come A Long Way Since Her Pretty Wild Days
The former reality star has turned her life around.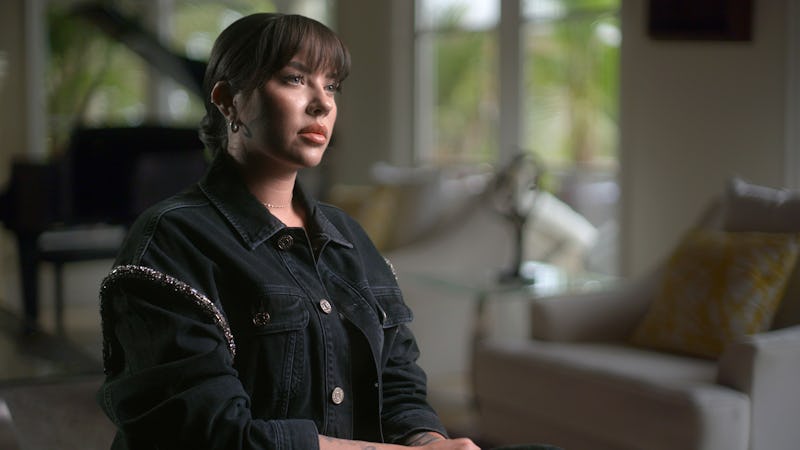 Netflix
Alexis Neiers may have taken much of the blame for the infamous "Bling Ring" heists in the late aughts, but a new three-part documentary tells a different story. Netflix's The Real Bling Ring: Hollywood Heist recounts a string of burglaries that targeted Los Angeles' rich and famous, in which millions of dollars' worth of clothing and accessories was stolen from stars like Paris Hilton and Orlando Bloom. These crimes would've made headlines regardless, but the fact that a group of teenagers were responsible really made the story take off. And for a moment, Neiers was at the center of the media frenzy.
"I feel like in the early 2000s, it was really sensationalized and it became this piece of pop culture history," Neiers recently told E! News. "We weren't really able to hear about the complex stories of the people involved. Part of it was the fact that I was very young and naïve. Part of it was that I was consuming very heavy sedatives. And part of it is just the way that reality TV back then was produced. I think that it's important for people to see the full picture of what was going on in my life at that time."
In The Real Bling Ring, Neiers, now 31 years old, looks back on the events that made her famous. Below, everything to know about Neiers' involvement in the "Bling Ring" burglaries and what she's up to today.
What Was Alexis Neiers' Involvement With The "Bling Ring"?
Many media outlets (as well as Sofia Coppola's 2013 film about the robberies, The Bling Ring) portrayed Neiers as one of the masterminds behind the infamous Hollywood heists. This perception partly came from the E! reality show Pretty Wild, which began filming Neiers and her family around the time of her arrest. As explained in The Real Bling Ring, the short-lived series was intended to be a "hippie version" of Keeping Up with the Kardashians, following Neiers and her (informally adopted) sister, Tess Taylor, in their attempts to break into the modeling industry. But after Neiers' arrest, Pretty Wild's largely focused on Neiers' legal troubles, as well as her misuse of drugs and alcohol.
In reality, Neiers played a small role in the Bling Ring's exploits: Both Neiers and "Bling Ring" leader Nick Prugo clarify that she was only present for one of the group's robberies, which took place at the home of actor Orlando Bloom.
In May 2010, after pleading no contest to felony robbery charges for her involvement in the Bloom burglary, Neiers was sentenced to 180 days in a county jail, three years' probation, and a fine of $600,000. She was released in July 2010, after serving 30 days of her original six-month sentence.
Where Is Alexis Neiers Now?
As of 2022, Neiers has been sober for 11 years, and now advocates for people recovering from drug and substance abuse disorder. "Even though it was the hardest year of my life, it was the best thing that ever happened to me. I can't stress that enough, because I would not be where I am today," Neiers told The Cut in 2020. "I would not have gotten sober, had all of that not happened. It was kind of the perfect storm that inspired me to get out of that place."
She met businessman Evan Haines at Alcoholics Anonymous in 2010, and they married a year and a half later. They have two children. Neiers now dedicates her time to working at a recovery center in Malibu, which she co-founded with Haines.
The duo parted ways in April 2022 after a decade of marriage, and officially filed for divorce in August 2022. "Our relationship as friends and parents remains strong," Neiers wrote in a post.
Aside from working and raising her daughters, Neiers also hosts a podcast centered around her recovery. Described as a "wellness podcast from a former wild child," Recovering from Reality sees Neiers talk about her own struggles and discuss others' recovery stories. She published a memoir under the same title in 2019.
This article was originally published on