Annie From 'Rebel' Is Based On A Real Person
This is the second time Hollywood has told Erin Brockovich's story.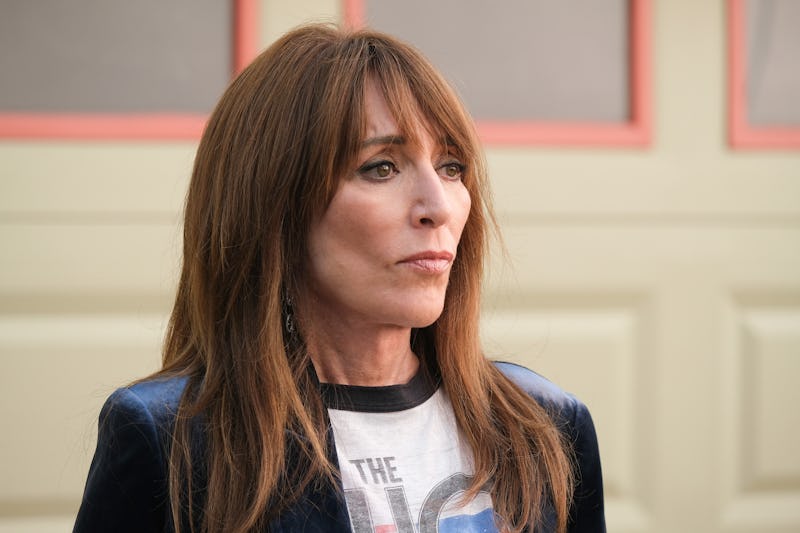 ABC/Karen Ballard
In the new series Rebel, Katey Sagal plays a single-minded law clerk with a tender heart and insurmountable bad-*ss, can-do spirit. If that character seems familiar, it's because you've seen her before, if under a less fictitious veil. Annie from Rebel is based on Erin Brockovich, whose story of bringing polluting corporations to justice provided Julia Roberts with an Oscar-winning turn in 2001. Now her story is being adapted again, this time for the small screen. Brockovich's character may have been assigned a new name and a new hair color, but a lot stays the same.
The character's full name is Annie Bello, but over the years and husbands, she says in a recent trailer, the name has gotten a little messy. That's why she goes by Rebel. Erin Brockovich herself has been married and divorced three times; Brockovich was the surname of her second husband.
The movie was about the case that jumpstarted Brockovich's career. The show picks up closer to where she is now: an established force within her field. Since her famous 1993 investigation into chemical groundwater pollution in Hinkley, California, Brockovich has built a reputation as an environmental activist and consumer advocate, focusing on the medical consequences of being exposed to pollution. Rebel, who like her inspiration works in the legal arena without holding a legal degree, pursues a nearby practice area. When we meet her, she's investigating the producers of a piece of faulty medical technology.
The parallels continue into how her personal life was conveyed in the original film, including the porousness between the personal and professional. Rebel's kids and ex-husbands feature in the show, including a son who seems to resent how much time his mother devotes to her legal causes. (Rebel's daughter, however, seems more supportive, agreeing to help bail her mom out of jail when she plots to get arrested to bring publicity to a case.) In real life, Brockovich is a mom of three. The advocate's partners show up, too, including cop Grady Bello (John Corbett) as Rebel's current husband. And, as in Erin Brockovich the film, the character's connection to her clients goes beyond work. Rebel finds a friend in Helen (Mary McDonnell), a sick plaintiff in her case against the heart valve manufacturers.
Unlike the last time Hollywood adapted her story, Brockovich is a producer on Rebel, which means she has a role in how it's told, even if more of the facts have been changed. According to showrunner Krista Vernoff, she's taken a hands-on role. "We have Erin visits our writers' room, and we just steal and absorb, and put it into the script."