Are Gabriel & Stefany Together After MILF Manor?
Here's where the couple stands today.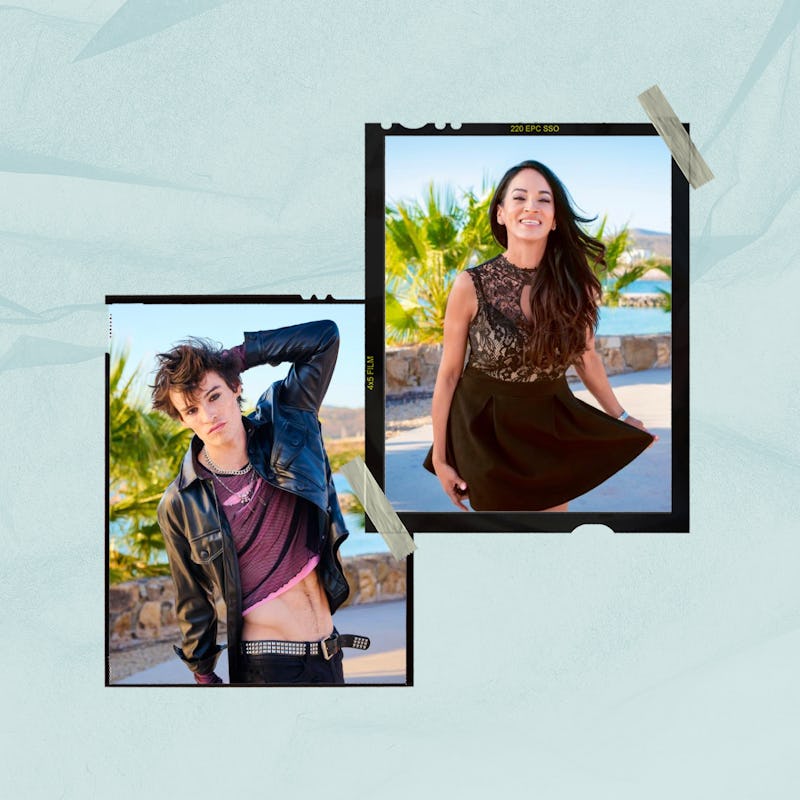 TLC
If Back in the Groove whet your appetite for female-focused age gap dating shows, you're in luck. TLC's MILF Manor premiered in January, pairing women in their 40s, 50s, and 60s with a pool of younger men — which just so happens to be comprised of each other's adult sons.
It's... a lot! But if you've been keeping up with the show in earnest, you may be curious about which MILF Manor relationships survived beyond the March 19 finale. For example, are Gabriel Jayne and Stefany Johnson still together?
During MILF Manor Episode 8 (the penultimate entry before the big finale), Gabriel expressed concerns about his situation with Stefany — but not because they lacked a connection. "What scares me is that, like, sometimes when you establish something so strong with someone, if you make it to such a romantic level, it could totally be ruined in, like, six months," he explained.
Stefany seemed surprised, describing the moment as a "reality check" in a confessional. "Love's a risk, and I'm willing to put it all out there," she said. "But why would I put myself all in if, you know, he's not willing to do so? It makes me question if this is even gonna go anywhere."
By the finale, though, Gabriel and Stefany were in a good place. When Stefany asked if there was a chance they could be a couple upon their return to Los Angeles, Gabriel said he was "excited for [their] future adventures." Stefany even said she planned to take him to her church. "I'll burn up," Gabriel joked.
It seems that things have changed since then, though — in fact, Gabriel apparently revealed his relationship status on social media before the finale even aired. His TikTok features several videos with a woman who isn't Stefany. In a Feb. 22 post, they even share a kiss.
Gabriel's posts with another woman seem to date all the way back to April, at least, which fueled speculation about his relationship status on the show — and whether or not he was really single at all, as some Reddit users wondered. However, as The Washington Post reports, filming actually began in February 2022. So while Gabriel's posts might suggest that he's been in a relationship for much of the last year, they don't actually conflict with the MILF Manor filming timeline. Rather, it seems that Gabriel and Stefany simply didn't work out.
Gabriel also hasn't posted too much about MILF Manor, which could suggest that it didn't play a major role in his personal life. But he did, at least, seem to have a good experience with his mom, April Jayne, on the show. April shared a behind-the-scenes clip of them hanging out on a boat — fittingly set to Meghan Trainor's "Mother."
But the duo's journey seemed to end in chaos, with Gabriel claiming in a recent TikTok they "almost got kidnapped" while trying to make their flight home. "This was the real finale," he captioned the video.
This article was originally published on