All The Clues Pola & Ryan Are Still Together After MILF Manor
Ryan promised fans will "get updates soon."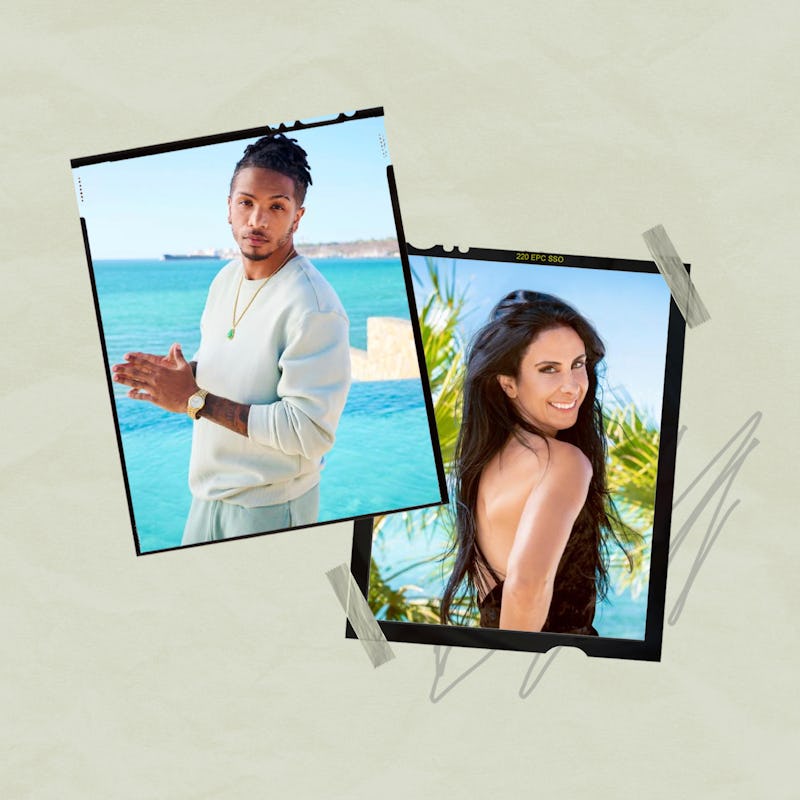 True Photography/TLC
Ranging in age from 40 to 60, the women of TLC's MILF Manor use their decades of dating experience to find lasting love with men half their age in Mexico. The twist? Those young, single men are the eight lead cast members' sons. During the Season 1 finale on March 19, Pola Mochon, 48, and Ryan Jovan, 30, chose to leave the villa as a couple, but are they still together today?
Though everything was "really fun" with Ryan, Pola had concerns about their future after the show ended. "He lives in Boston, I live in Miami, so I don't know if this connection will stay as strong as it is right now," she explained on the show. "And that scares me because I don't know if there's going to be a future or not."
R&B singer Ryan, for his part, reiterated that he'd left the song he'd written for Pola unfinished because it's a story he didn't want to end. "That's how I feel about Pola. That's how I feel about the time that we spent together in this villa," he elaborated. "I think I did find love here, and that's not something I'm ready to let go. . . . I'm ready to merge our two worlds. I'm going all in."
When the time came to read their final letters to each other, Pola was moved by Ryan's beautiful words and decided she wanted to let their "future decide the last words of the song." While celebrating their mutual decision to continue their relationship outside of the show, Ryan promised to come to Miami. "I'm excited about taking our relationship to the next level. It's something I'm looking forward to," he said, prompting Pola to respond that the "next step is no kids, no mom."
Even so, Ryan's mother, Shannan Diggs, was in their corner. "I'm ecstatic for Pola and Ryan," she said. "Long term, I do see great potential for Ryan and Pola."
Though the couple has yet to reveal their current relationship status, they've made no secret that they're at least on good terms. On March 21, Ryan dropped the full version of his track, "Flaws & All," which he dedicated to Pola on Instagram. When one follower noted that his inclusion of a "dying rose" emoji might hint at a breakup, the musician chimed in, "Don't look [too] deep into it," encouraging the fan to "read the title of the song." Indeed, not only did Pola comment, "This is so exciting!" with a red heart emoji, she also shared Ryan's post to her Instagram Stories the same day.
One day earlier, Pola commented on another one of Ryan's Instagram photos with three red hearts. After he responded with more heart emojis of his own on March 20, one viewer wrote, "You're teasing us! Are y'all still going strong?!" Ryan's reply? "You'll get updates soon" with a relieved face emoji. Though Pola has primarily shared photos with her kids, Jose and Emma Mizrahi, on social media, Ryan has been in her comments recently, too. Exhibit A: On March 20, he commented, "Gorgeous" with heart hands and kiss emojis, on one video. One day earlier, he also wrote that filming MILF Manor was the "experience of a lifetime."
Though you'll have to wait for the imminent updates Ryan promised to know for sure if he and Pola are still together, all signs seem to suggest they formed a special relationship in Mexico, regardless.