The Last Remaining Love Island U.S. Couple Just Broke Up
But there's "no bad blood."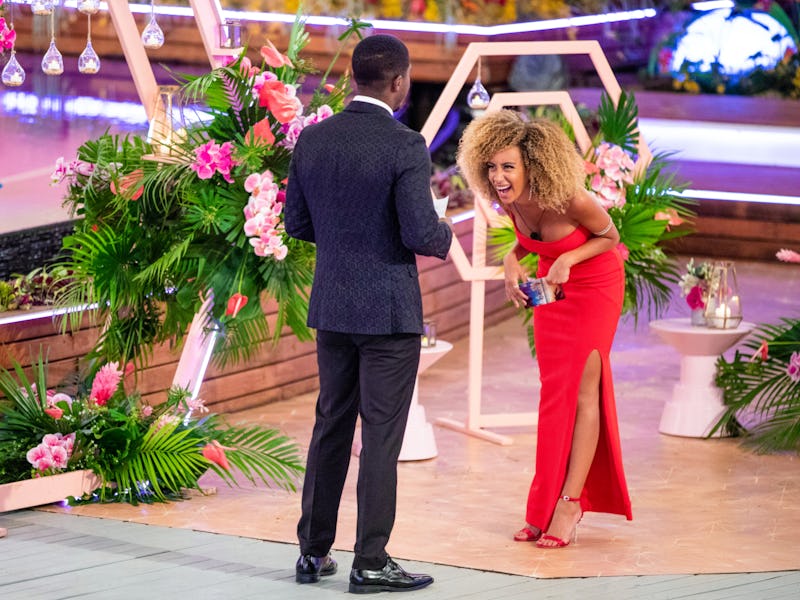 Colin Young-Wolff/CBS Entertainment
Despite being the longest lasting couple from Love Island Season 1, Caro Viee and Ray Gantt are no longer together. Caro publicly announced their breakup in a July 26 YouTube video. "I just don't feel like he was committed to the relationship like I was," she said. "So that's why I decided to break up with him."
Ray, however, says it's not that he wasn't committed, but that has a flourishing social life which was hard for Caro to accept. "I guess she likes someone who will give her more attention," he explains. "Based off her past experiences and what she's been through in her life, it's very difficult, you know, me being very friendly. I have a lot of female friends as well ... and that was always an issue for her."
Still, Ray respects Caro's feelings and says they ended on a good note. "Hopefully one day we can become friends," he says, "[There's] no bad blood with her." He even purchased a deck of her newly launched affirmation cards after their breakup, knowing she was working on the project while they were still together.
"I'm proud of her and I'm here to support her no matter what," he says. "We had an amazing relationship from start to finish. We were long distance, and that wasn't an issue at all. We made it work. We saw each other pretty frequently, probably like once a month." Ray lives in New Jersey while Caro lives in Los Angeles, though she recently announced on her YouTube channel that she plans to move to Portugal because her U.S. visa is expiring.
Ray, meanwhile, says he's not dating anyone new because, after all, there's a global pandemic going on, and he's not exactly a "DM slider." But he adds that "if somebody comes my way or if I cross paths with somebody, I'm definitely not going to shy away from it."
This article was originally published on