Every Pair of Culottes In Barb And Star Go To Vista Del Mar, Ranked
Culottes are such a critical part of the film that they're basically a character all their own.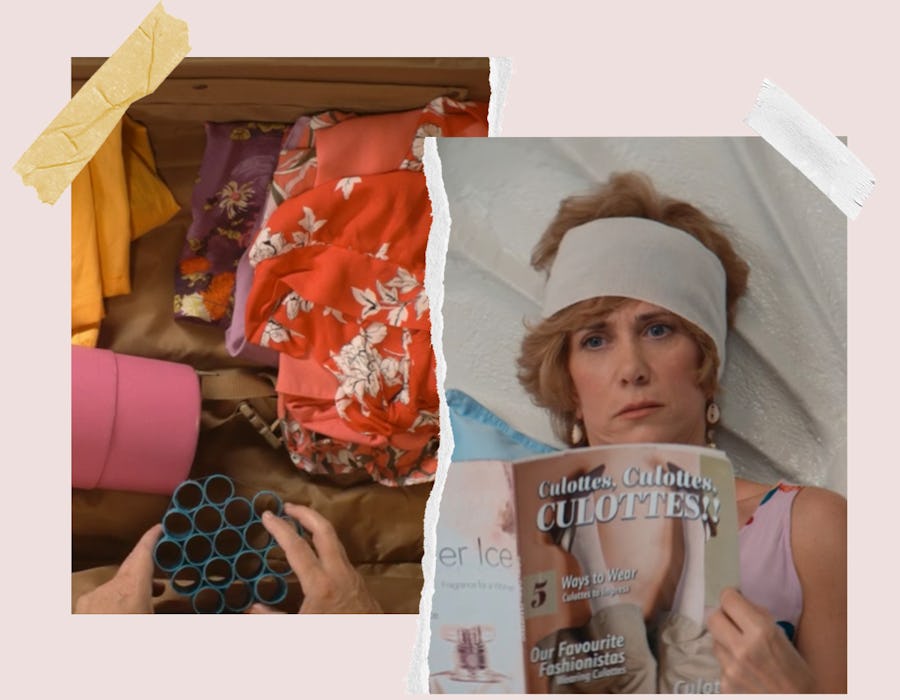 Lionsgate Films
Barb and Star Go to Vista Del Mar begins with a mission statement in the form of a title card. It reads, "cu-lottes / 'kü-lӓts / noun. 1. Women's trousers, usually calf length, cut full to resemble a skirt. Typically worn by women in their middle age years." Starting the movie this way is both an artistic flourish and a necessary measure, because if the viewer was unaware of what culottes were, half the fun of Barb and Star would be lost on them. Culottes are such a critical part of the film that they're basically a character all their own, like New York is the fifth character in Sex and the City.
The film's writers and stars, Annie Mumolo and Kristen Wiig, conceptualized the titular mid-lifers while writing Bridesmaids (another film in which the garment makes an appearance, this time on Melissa McCarthy's scene-stealing Megan), and the duo leans in to fashion as a characterization tool via costume designer Trayce Gigi Field throughout Barb and Star. The film features references to Midwestern mom staples like Chico's, sequined leotards, "tube tops and full jewelry," socks with individual toes, and Costco's Kirkland brand. But reigning supreme are the culottes that are worn, discussed, and read about throughout the movie.
The lovechild of a skirt and capris, the pants are reminiscent of a tiny middle schooler in XL men's basketball shorts, particularly if those basketball shorts borrowed a color scheme from a tropical sherbet. While they can give the look and feel of a skirt, their separate legs allow for adventure, making them a natural fit for Barb and Star's epic journey.
Below, we've ranked every pair of culottes that appear throughout the film based on fashion, practicality, and the general concept of shimmer. Warning: Spoilers — and culottes aplenty! — ahead.