10 History Books Every American Needs To Read
These eye-opening books trace how the U.S. got to where it is today.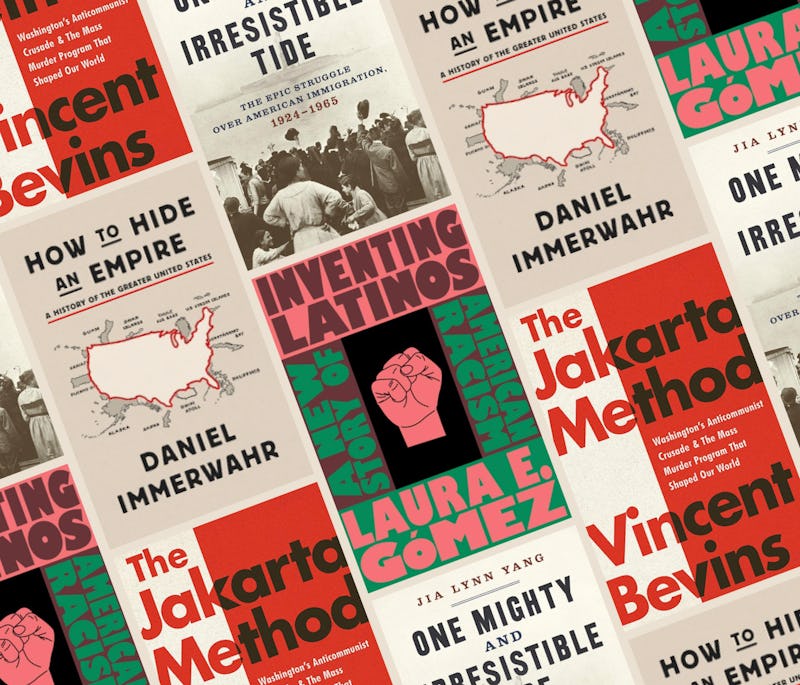 Courtesy
Americans are notoriously under-educated about their own history — and it's been well-documented. Headlines in this vein have been popping up for years: Americans Know Little About Civic Affairs; Americans Know Literally Nothing About the Constitution; Flunking Civics: Why America's Kids Know So Little. It's a phenomenon that's… well, a tad embarrassing, to say the least. Much of this stems from structural forces, not least how little instruction U.S. public schools offer in the field of civics.
But it doesn't have to be this way. Academics, historians, and critics continue to turn out revelatory books on American history, reshaping the country's understanding of its own past by uncovering new details, or tracing throughlines hidden in plane sight. So if you're looking to brush up on your U.S. history — or are already an expert, hoping to dive even deeper — there are plenty of non-fiction reads to crack open.
Before the country can move forward, it's necessary to first understand how America got to where it is today — the good, the bad, the brilliant, the unjust, and the downright ugly. Get started with the 10 American history books listed below.
We only include products that have been independently selected by Bustle's editorial team. However, we may receive a portion of sales if you purchase a product through a link in this article.
This article was originally published on