The 9 Best Dance Movies On Netflix, From Burlesque to I Dream Of Dance
Watch them all before Work It drops on Netflix this August.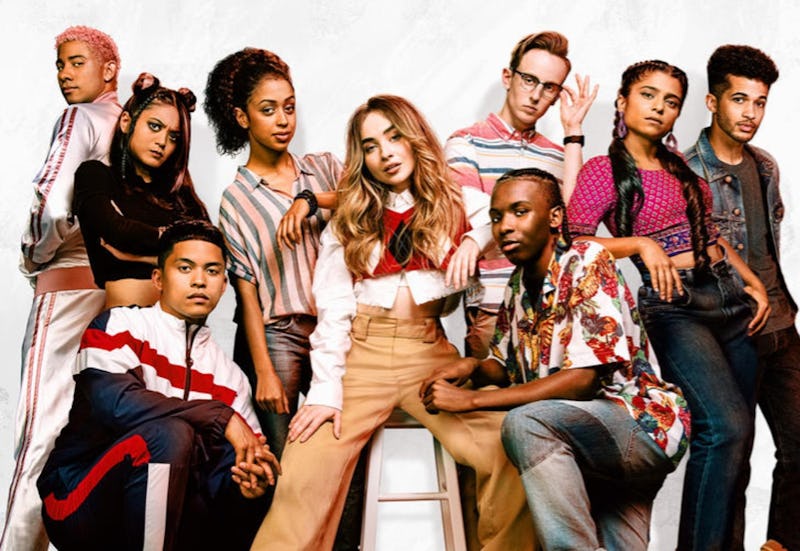 Netflix
It's hard to imagine dance recitals right now, let alone dancing with other people. But thankfully we still have the movies to help us scratch that itch. Netflix's latest original, Work It, will hit the streaming site on August 7. And from the looks of it, the film will join the ranks of the best dance movies streaming on Netflix. Work It stars singer Sabrina Carpenter, YouTube sensation Liza Koshy, and To All the Boys 2 star Jordan Fisher in an exciting new take on a classic genre.
As the Netflix synopsis officially reads: "When Quinn Ackerman's (Sabrina Carpenter) admission to the college of her dreams depends on her performance at a dance competition, she forms a ragtag group of dancers to take on the best squad in school...now she just needs to learn how to dance."
While there haven't been too many Netflix originals exploring the world of dance, there are plenty of films on the platform that offer deep dives into hip hop, ballet, and more. From Burlesque to Honey: Rise Up and Dance, Netflix has tons of offerings that will put audiences in the mood to groove.
Here, in no particular order, are the best dance movies on Netflix right now to pop and lock along with in your living room.
We've been stuck inside for so long, that putting on one of these dance movies on Netflix will no doubt make you want to get up and move.