The 35 Best New Books Of Fall 2023
Featuring the return of literary greats, all-American heroes, and a heavy dose of modern gothic.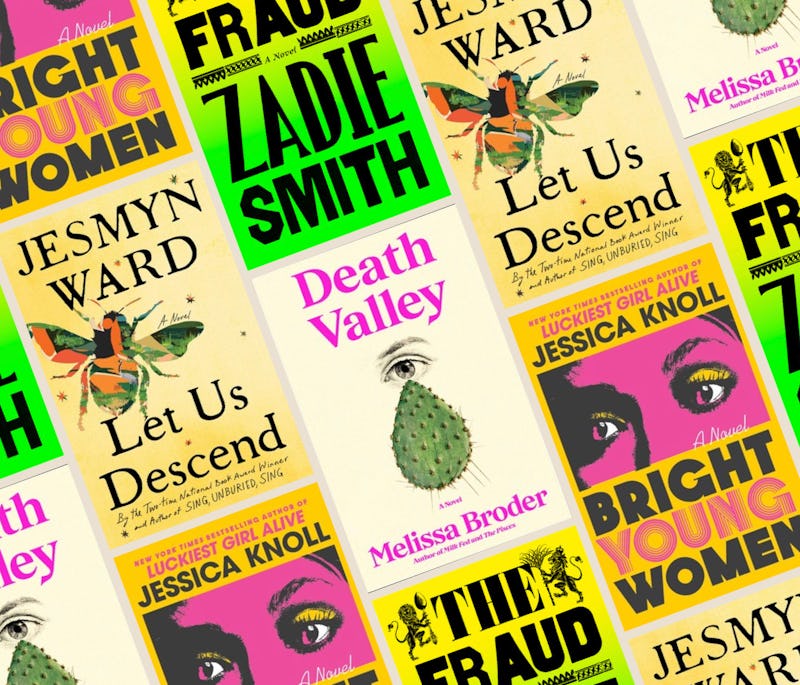 We may receive a portion of sales if you purchase a product through a link in this article.
The shift into fall reading can be a fun transition point as we finish up the last of the summer vacation stack before the ambitious, serious season starts in September. Lucky for us, there are dozens of exciting new books across genres and topics.
A handful of this season's releases explore image-making, public perception, and the inevitable haziness of truth. Marisa Meltzer's latest nonfiction book, Glossy, goes deep into Glossier's creation and expansion by profiling its founder, the elusive cool girl Emily Weiss. Julia Fox's highly anticipated memoir, Down the Drain, promises dark luxe candor. Zadie Smith's new novel, The Fraud, concerns narrative-shaping during a high profile, 19th century court case. And Taylor Lorenz's Extremely Online analyzes influencer culture writ large.
This season also welcomes a reappearance of the modern Gothic aesthetic, with a good helping of dark surrealism. Take Mona Awad's new book, Rogue, which explores the theme of eternal beauty through a spooky mother-daughter relationship. Director Anna Biller (The Love Witch) makes her literary debut with a reimagining of Bluebeard. And Hilary Leichter has a new trippy, eerie delight with Terrace Story.
As for extremely niche themes, this fall brings a parade of mourning daughters. In addition to Awad's Rouge, grieving daughters appear in Melissa Broder's new novel, Death Valley. One journeys through a portal in Lauren Beukes' The Bridge. And for distinctly untrippy, but stunning realistic portrayals of family grief, both Susie Boyt's Loved and Missed and Una Mannion's Tell Me What I Am show the effect of loss across generations.
These and more, below!