9 Feel-Good British TV Shows From The '90s You Can Stream RN
These classic shows are sure to lift your mood.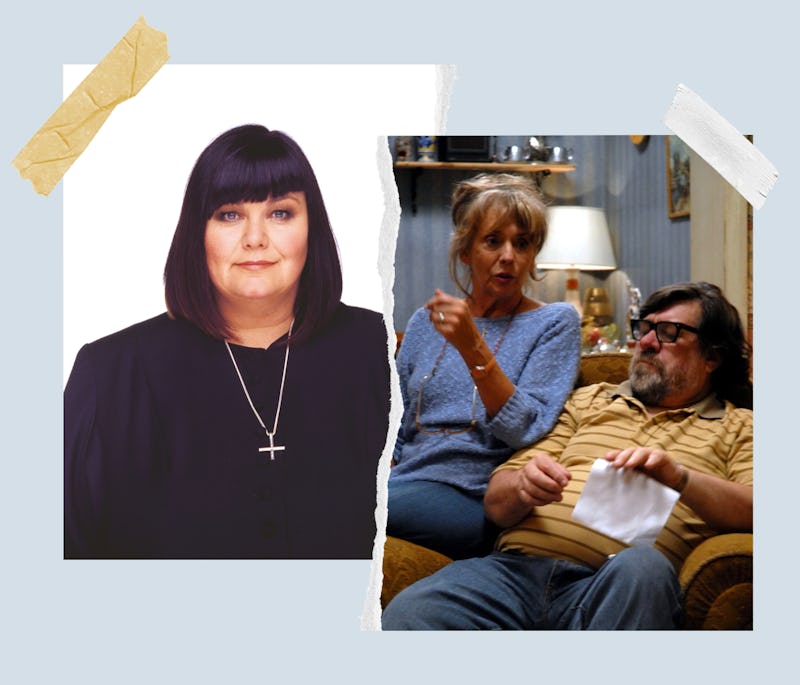 Comic Relief/Getty Images Entertainment/Getty Images / ITV/Shutterstock
In the era of enduring lockdowns and an increasingly gloomy news cycle, kicking back in front of the telly is a tried-and-tested method of passing the time before life returns to something resembling normal. If you're hoping to elevate your mood amid the seemingly never-ending chaos, a nostalgic revisit of some classic '90s shows will surely do the trick, and here are the best feel-good British TV shows from the '90s you can rewatch today.
Thankfully, many of the greatest British TV shows from the sorely missed decade are now available to stream on the likes of Netflix, All 4, BBC iPlayer, and beyond, ensuring you'll be spoiled for choice in your quest for uplifting '90s content — which includes everything from groundbreaking sitcoms such as Channel 4's Desmond's, comedy gems including Absolutely Fabulous, cult classics such as Simon Pegg's Spaced, and much, much more.
So, in short, the impressive selection of feel-good British TV shows from the '90s are sure to offer that much-needed dose of uplifting escapism so many of us long for, and below you can discover some of the highlights of what's currently out there. Happy streaming.