A Definitive List Of The Best Derry Girls Quotes
I swear on Dolly these will have you howling.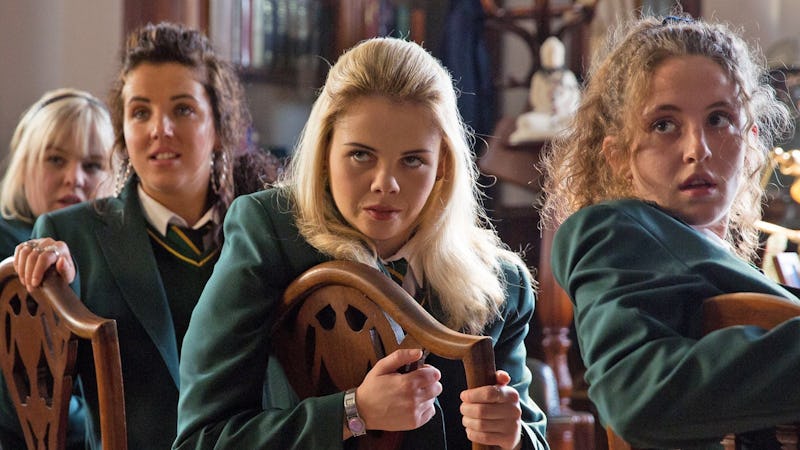 Derry Girls/Channel 4
In 2018, the Lisa McGee's sitcom Derry Girls made its debut. Two seasons later, the award-winning series is now rightly considered one the most witty and heartwarming sitcoms of recent years. One could argue the magic of Derry Girls lies in the show's side-splitting one-liners, delivered by the likes of Erin, Michelle, Clare, and Orla. As fans await the arrival of the hotly-anticipated third season (which was unfortunately delayed due to the COVID-19 pandemic), now's a great time to revisit some of the best quotes from Derry Girls so far. Because let's face it, we could all use a hefty dose of good craic right about now.
Set in 1990s Derry, Northern Ireland, the coming-of-age sitcom revolves around four teenage girls (and James) growing up against the backdrop of the Northern Irish Troubles. Throughout Derry Girls' current 12 episode run, the Channel 4 hit has provided an array of brilliantly quotable lines, and with series three right around the corner, there's sure to be a lot more where that came from. As we sit tight for a fresh batch of episodes, I've taken a look back at some of the best Derry Girls corkers to have emerged from the comedy so far. All of which can be enjoyed below.