25 Spell Books For Every Type Of Witch
Try your hand at witchcraft with these practical guides.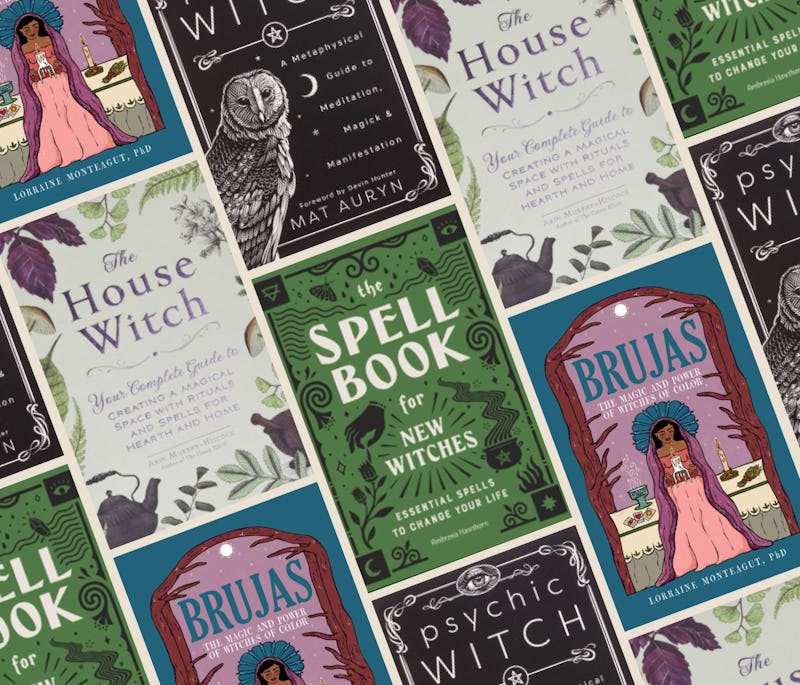 Courtesy
A lot has changed in the 40 years since the Satanic Panic first gripped the United States: no longer feared or sidelined, witchcraft has become one of the nation's fastest-growing spiritual practices. If you're looking to get into witchcraft, or just want to deepen your burgeoning practice, then let this list of spell books be your guide.
Once dubbed "the perfect religion for liberal millennials," witchcraft isn't a monolith. The term covers everything from Wicca and New Age movements to closed practices — such as Hoodoo and brujería — so there's a lot of ground to cover here. We've put together a list of mostly tradition-non-specific books below, but there are a few titles, such as Lorraine Monteagut's Brujas and Abiola Abrams' African Goddess Initiation, chosen specifically for magick practitioners from marginalized communities.
Whether you're coming to magick via WitchTok or the recent crop of witchy books, there's something for you on the list below. Here, the best spell books to pick up at your local bookstore.
We only include products that have been independently selected by Bustle's editorial team. However, we may receive a portion of sales if you purchase a product through a link in this article.
This article was originally published on