Bimini Bon Boulash Wants To Be London's First Non-Binary Mayor
"Sadiq [Khan] can pass on the baton. Sadiq's my mate, we had lunch."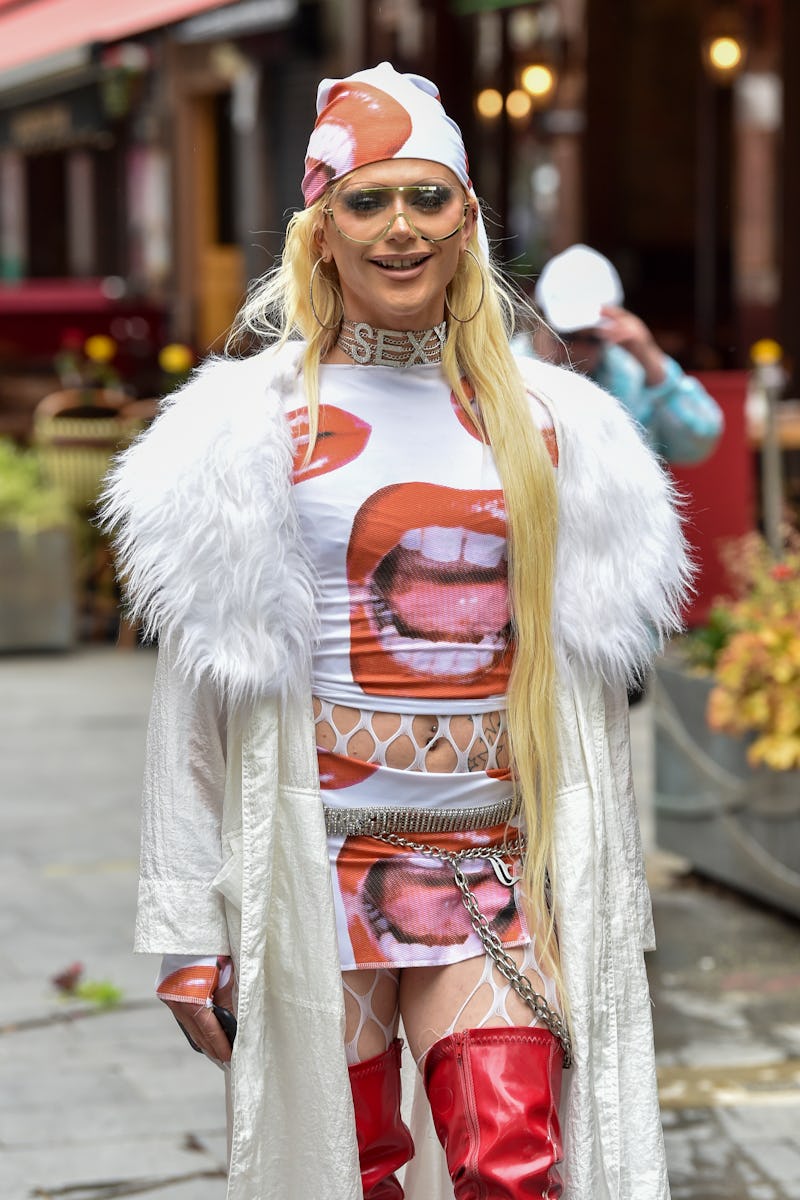 HGL/GC Images/Getty Images
Drag Race UK star Bimini Bon Boulash is already a queen and a bonafide UK icon, but they have other aspirations, too. "Wait til I'm in parliament – in a look!" they said, sharing their political aspirations in the latest episode of the United Queendom podcast. The aim? To become London's first non-binary mayor, of course.
Per Pink News, it was during a discussion about the government's recent decision to not legalise non-binary identities that the "very political" drag superstar said they'd "come knocking on Downing Street's doors" in just a "few more years." Adding, "then we'll see what happens."
The conversation soon turned to the possibility of Bimini taking a top job in parliament – the top job, even. Would Bimini run for PM? "Maybe Bimini for mayor first," they said. "Sadiq [Khan] can pass on the baton. Sadiq's my mate, we had lunch."
Whether Bimini's bid for London Mayor is serious or not, the drag icon's potential manifesto is already well-formed. (Plus, can you name a better theme song for a political campaign than "UK Hun"? Didn't think so.) Bimini has long spoken out about their own gender identity, telling The Face earlier this year: "I don't have to be seen as one or the other, I'm just living my life." They also wrote about why many are still protesting for "basic trans rights" in the UK and beyond for Vice.
"Everyone's identity and everyone's journey is totally valid, and it's how you see yourself and how you are and that shouldn't be judged or discriminated by anyone," Bimini said during the podcast.
"What I love about East London is, those conversations are accepted by everyone, there's no judgement there, so I'm lucky to have that, and I know not everyone has had that and I hope these conversations we have open that up a bit more. Wait till I'm in parliament – in a look!"