Blake Lively Faux-Shades Ryan Reynolds In Honor Of Gigi Hadid's Birthday
Hadid's birthday gave Lively yet another excuse to troll her husband.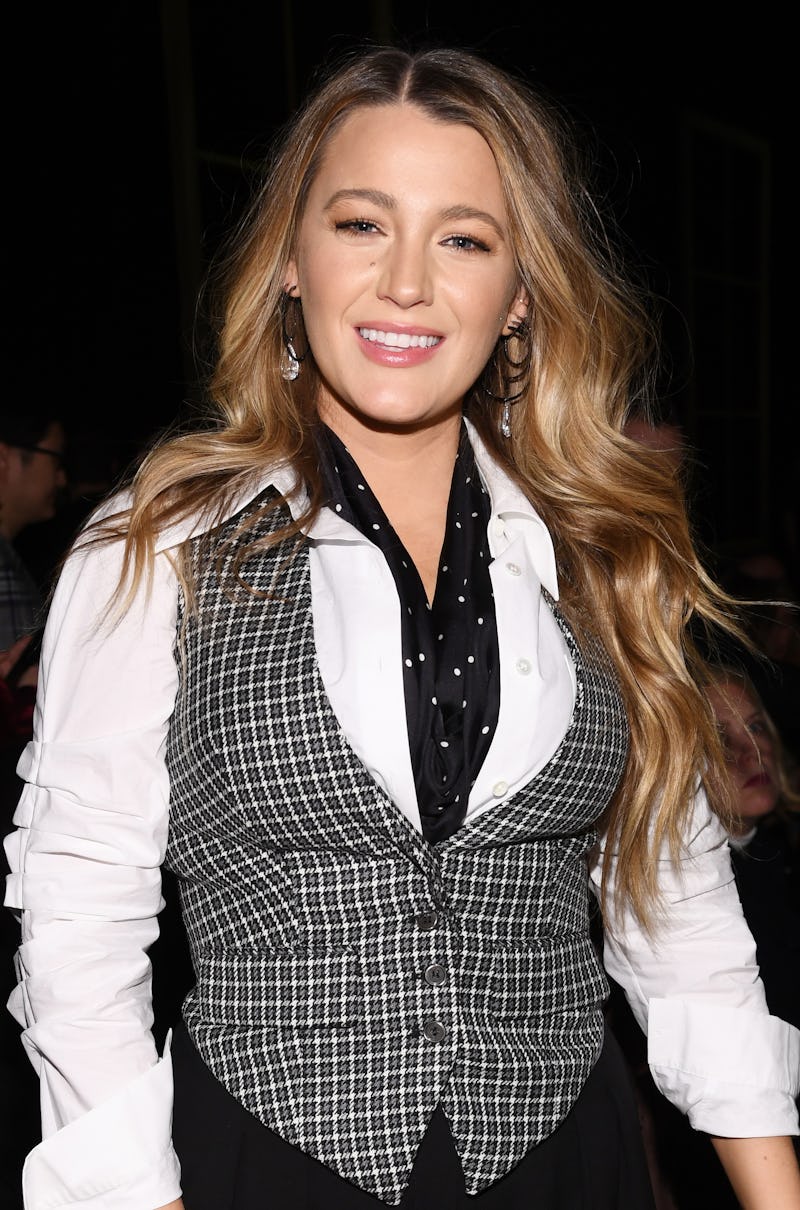 Dimitrios Kambouris/Getty Images Entertainment/Getty Images
As has become the couple's hilarious tradition, Blake Lively trolled Ryan Reynolds while celebrating Gigi Hadid on the model's 26th birthday. The Gossip Girl alum shared a photo of the trio via her Instagram stories on Friday, April 23, joking to her friend, "I think you and I make a much better couple." And the roast didn't end there: In a subsequent video of Hadid dancing to "King of My Heart" at Taylor Swift's 2018 Reputation tour stop in Foxborough, Massachusetts, Lively wrote, "Too bad you're just super hot and no fun at all," before adding more sincerely, "Birthday girl got allllll the goods."
This is far from the first time Lively and Reynolds have trolled each other or others on social media. Most recently, the Deadpool actor attempted to faux-shade his wife of more than nine years after receiving his COVID-19 vaccine. "Who wore it better?" Reynolds captioned an Instagram story poll along with photos of him in the pink knit beanie he wore during his jab next to one of Lively in a similar blue cap while filming her 2020 film Rhythm Section.
Not to be outdone, Lively reposted his poll to her own story, writing, "My husband tryin' to troll me, while he's lookin' like a Bernie meme and Life Aquatic with Steve Zissou had a hot ass offspring. Good luck with this one @vancityreynolds." Reynolds also recently referred to his wife as his "forever Valentine for the foreseeable future," in honor of the February holiday. They've also both become notorious for at least partially cropping each other out of their own birthday shoutouts and other social media posts.
Their friendship with Hadid is no joke, however. Before the model and Zayn Malik welcomed daughter Khai in September, she sought advice from the parents to daughters James, Inez, and Betty about how to protect her child's privacy as a public figure on social media. "I have friends who are public figures and that's how they've gone about it, and I see their kids really blossom in a different way," she said in a February interview with Vogue, specifically mentioning the couple as her role models.
Lively, for her part, gave her own account of their conversations to the magazine. "I told her you have to do what works for you," she recalled in Hadid's Vogue March 2021 cover story. "Gigi has a really special relationship with her fans, and I love how open she is on social media. I love seeing into her world... I'm grateful for what she shares but also understand whatever boundaries she chooses to set."
As she and Reynolds have proven time and again, though, there's also plenty of space for playful social media shenanigans, too.