6 Books About Defunding The Police That Will Inspire You To Take Action
Calls to defund the police have been gaining steam for some time.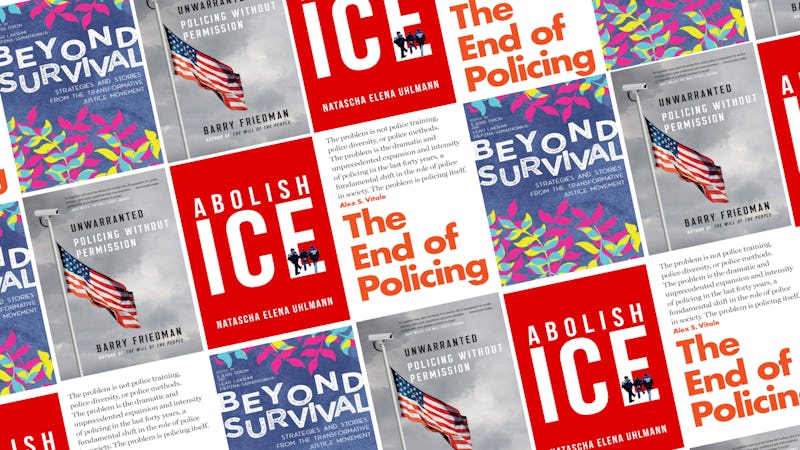 Do we really need police forces to protect us? If you've been confused by recent calls to dismantle law enforcement as it exists in the United States today, don't worry. There are plenty of books that explain the movement to defund police, and reading any of them will help you get a better grasp on our current situation.
As Bustle previously reported, defunding the police is an alternative to police reform that proposes that a portion of the money spent on the police should be reallocated to other services, such as food assistance, mental health programs, as well as other social and economic initiatives.
In the wake of summer 2020's racial reckoning, spurred by the continued deaths of Black people at the hands of the police, attitudes towards the police system have evolved. And after police officer Derek Chauvin was found guilty of murdering George Floyd — a vanishingly rare piece of justice — activists are reminding the public that real justice, and real change, will not be found in the courts. Even as many remain torn on what that change should look like, the call to defund the police continues to grow. The books on the list below thoughtfully explore this movement.
We only include products that have been independently selected by Bustle's editorial team. However, we may receive a portion of sales if you purchase a product through a link in this article.
This article was originally published on