15 Books That Will Help You Understand The Israeli-Palestinian Conflict
From Israeli, Palestinian, and diaspora writers.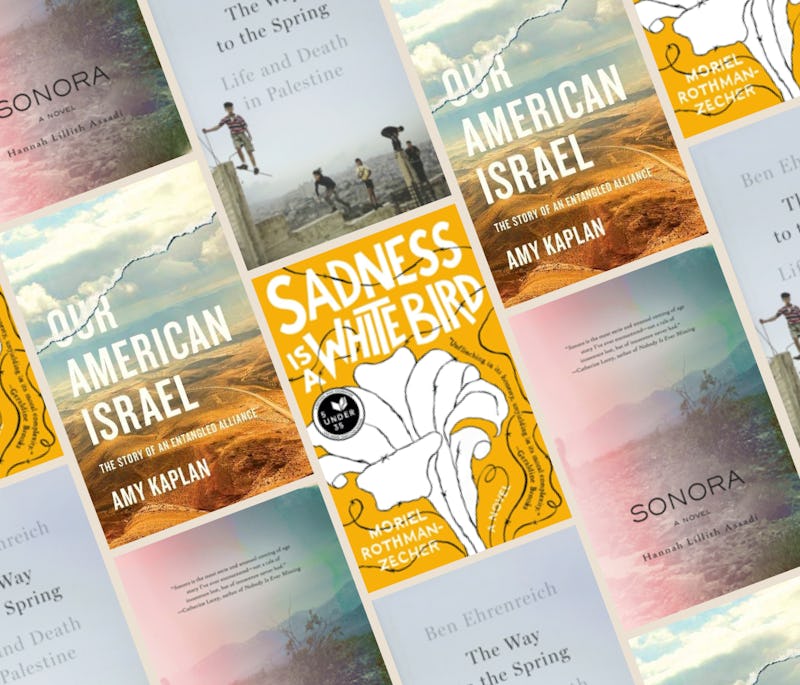 Courtesy
The ongoing conflict between Israel and Palestine is one of the most contentious issues in world politics today. Recent escalations in Israel's military exercises against Gaza — including the bombing of the al-Jalaa building, which housed both Al Jazeera and the Associated Press in Gaza City — have people around the world, from all ethnic, cultural, and religious backgrounds, anxious to educate themselves about the Israeli-Palestinian conflict. Although a May 21 ceasefire agreement seems to have put an end to the 11-day offensive that resulted in more than 2,000 Israeli and Palestinian casualties, the fact remains that this eruption of violence is only the latest in a decades-long war.
Since the establishment of the independent State of Israel in 1948, the international community has clashed over how to acknowledge the State of Palestine — if they acknowledge it at all. It's a long, complicated history — one that's defined the lived experiences of Arab and Jewish communities in the region for decades.
Below, 15 books to help you understand the Israeli-Palestinian conflict.
We only include products that have been independently selected by Bustle's editorial team. However, we may receive a portion of sales if you purchase a product through a link in this article.