Jamie Lynn Spears Broke Her Silence On Britney's Conservatorship Drama
"I can assure I have supported my sister long before there was a hashtag, and I'll support her long after. Note that."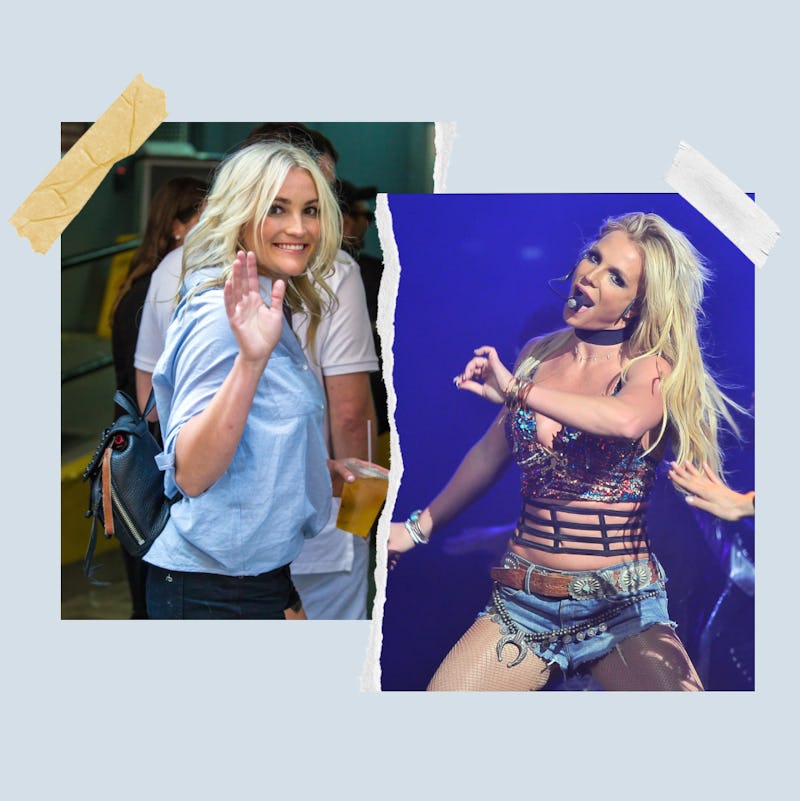 Alessio Botticelli/Steve Jennings/Getty Images
Britney Spears isn't the only one speaking up. On June 28, Jamie Lynn Spears broke her silence on Britney's conservatorship battle, five days after the singer testified against her controversial legal arrangement in court on June 23. Many of Britney's fans have criticized her younger sister in recent years, believing that she supported their father, Britney's conservator Jamie, in the battle over the singer's conservatorship, which was put in place back in 2008. But Jamie Lynn is now setting the record straight.
In an emotional video posted to her Instagram Story, Jamie Lynn explained that she didn't feel right commenting on the conservatorship before Britney did so. "I felt like until my sister could speak for herself and say what she felt she needed to say publicly, it wasn't my place and it wasn't the right thing to do," she said. Now that Britney has shared her truth, Jamie Lynn wants to support her. "I think it's extremely clear that since the day I was born that I've only loved adored and supported my sister," she said. "This is my freakin' big sister before any of this bullsh*t ... I'm so proud of her for using her voice. I am so proud of her for requesting new counsel."
Jamie Lynn concluded her video by alluding to the #FreeBritney movement, affirming that she's shown Britney support in private, and that's all that matters. "Maybe I didn't support her the way the public would like me to with a hashtag on a public platform," she said, with tears welling up in her eyes. "But I can assure I have supported my sister long before there was a hashtag, and I'll support her long after. Note that."
In court, Spears said she was "angry" and "traumatized" about the restrictions put on her by the "abusive" conservatorship, specifically after a 2019 incident when she was allegedly held at a mental health facility and put on lithium against her will. She compared her father Jamie to a sex trafficker, saying he "loves" having control over her, and called for the conservatorship to end. "I just want my life back," she said. "It's been 13 years and it's enough."
The Zoey 101 star also dispelled rumors that she profits off the conservatorship, like her father does as Britney's primary conservator since 2008. However, Jamie Lynn was reportedly named the "trustee" of Britney's trust in 2018, likely meaning that she will assume the responsibility of distributing Britney's fortune as requested when the singer passes.
"I don't care if she wants to run away to the rainforest and have a zillion babies in the middle of nowhere, or if she wants to come back and dominate the world the way she has so many times before," she said about Britney's career. "I am only her sister who is only concerned about her happiness. I've worked since I was 9 years old, I've paid my own bills since I was 10 years old. Not that I owe the public anything because my sister knows I love and support her. That's the only person I owe anything to."