Brooklyn Peltz Beckham Just Got A Giant Tattoo Of His Wife's Face
At last count, the aspiring chef reckons he has "80 to 100" inkings.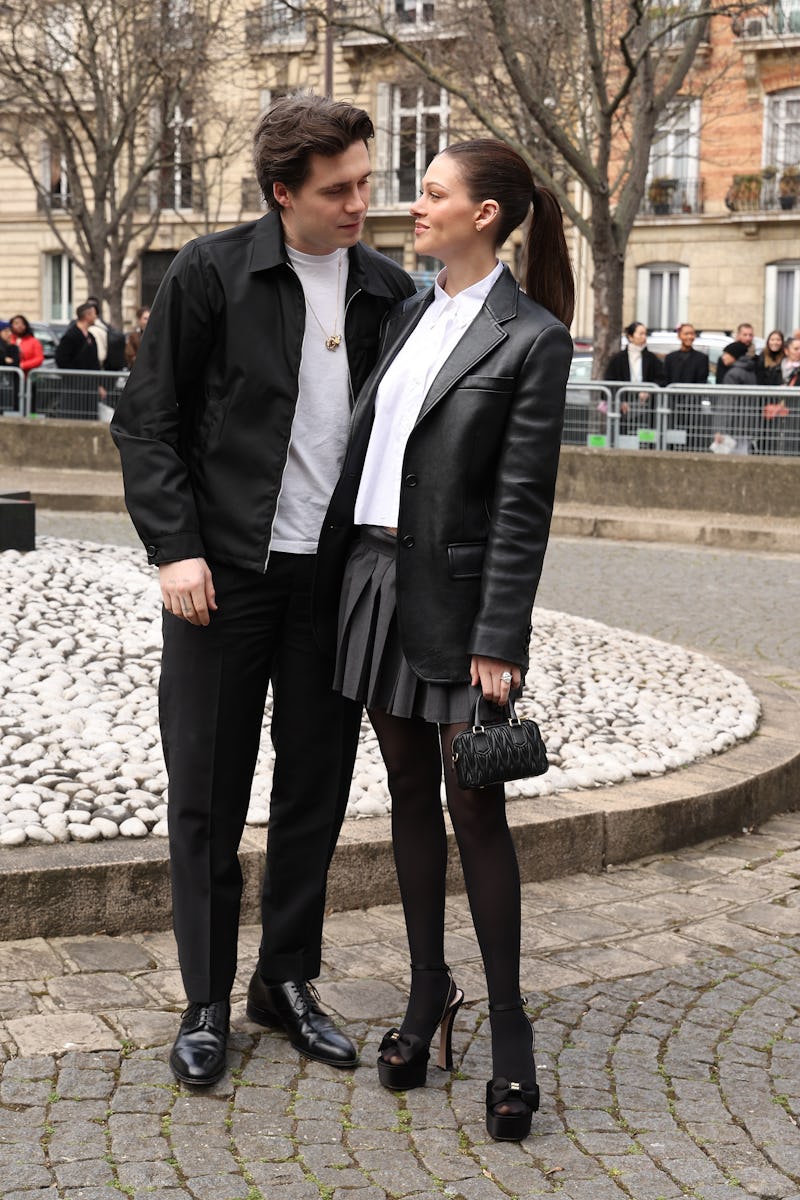 Photo by Peter White/Getty Images
Adding yet another piece of ink to his already-huge collection of tattoos, Brooklyn Peltz Beckham has revealed a huge new image of Nicola Peltz on his upper arm to celebrate their first wedding anniversary. Appearing on The Jennifer Hudson Show on March 22, the 24-year-old showed off his latest tattoo, adding that beneath the image of Nicola's face, he also has the lyrics from the song they walked down the aisle to inscribed on his arm. The couple tied the knot in April 2022 in a lavish ceremony in Palm Beach, Florida.
Brooklyn – the eldest son of footballing legend David Beckham and Spice Girl Victoria – told Hudson that he has between "80 to 100" tattoos already, with many of them in honour of his wife. As well as having her surname inked across his chest, her first name on his neck, and various other tributes, the aspiring chef has his wife's eyes tattooed on the back of his neck.
"Nicola when you walked down the aisle you took my breath away. You look so beautiful tonight and always," begins the lengthy tattoo on his bicep bearing their wedding vows. "Let me start by saying that words cannot even describe my love for you. Just looking at you I see my future and it feels like a dream. You are my world and I continue to fall more in love with you every single day. 'Having you in my life is the best thing that has ever happened to me as you have made me become the man I am today."
Meanwhile, talking to Hudson, Beckham also revealed that he and his wife rarely argue, and only really bicker about the heating. "She likes it on, like, 87," he said, before explaining that she wears "fluffy socks, pyjamas and sometimes my jumpers" to bed.