Camilla Watches The Crown & Emerald Fennell Just Found Out
"I hope she approves," says the actor who plays the Duchess in the Netflix hit.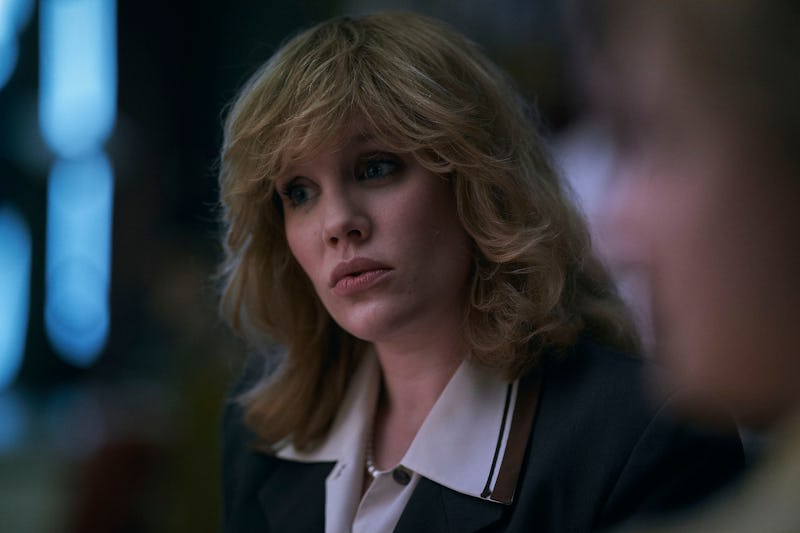 Des Willie / Netflix
Royal rumour has it, Camilla watches The Crown; a nugget of information that Emerald Fennell, who plays The Duchess of Cornwall in the hit show, was not aware of until very recently.
A source previously told Vanity Fair that The Duchess has watched previous series of the show, and plans to sit down to view the latest episodes in series four, which explore the fraught marriage between Prince Charles and Princess Diana, and Camilla's ever-lingering presence within it.
"I imagine she'll be tuning in with a glass of red wine to watch it, she has seen the previous series," the source had told the publication. "She has a wonderful sense of humour and this won't fuss her in the slightest," they added.
The news came as a surprise to Fennell, the actor who plays Camilla in the series. Speaking to ET Canada, Fennell seemed blindsided: "Does she? I didn't know," the actor exclaimed when told. "That is nerve-wracking – I didn't realise that but I hope she approves," she added.
Camilla is not the first member of the Royal family who has been said to watch the series. In fact, it was earlier reported that The Queen herself has been known to sit down for a viewing from time to time. In 2017, the Sunday Express reported that the Queen did watch the entire first season after being encouraged to do so by her youngest son, Prince Edward, and his wife Sophie, Countess of Wessex. It was later reported by Radio Times that she "really liked it."
However, despite claims HRH had indeed watched some episodes, a family friend apparently told Vanity Fair that "the Queen has no desire to watch herself in a fictitious TV program, while Anne has no time for such nonsense."
Doesn't sound like they'll be tuning in to catch up on the most recent season four episodes, which centre around the marriage between Prince Charles (played by Josh O'Connor) and Princess Diana (Emma Corrin) then...