Sadly You Can No Longer Holiday At The Love Island Villa
And, for once, coronavirus has nothing to do with it.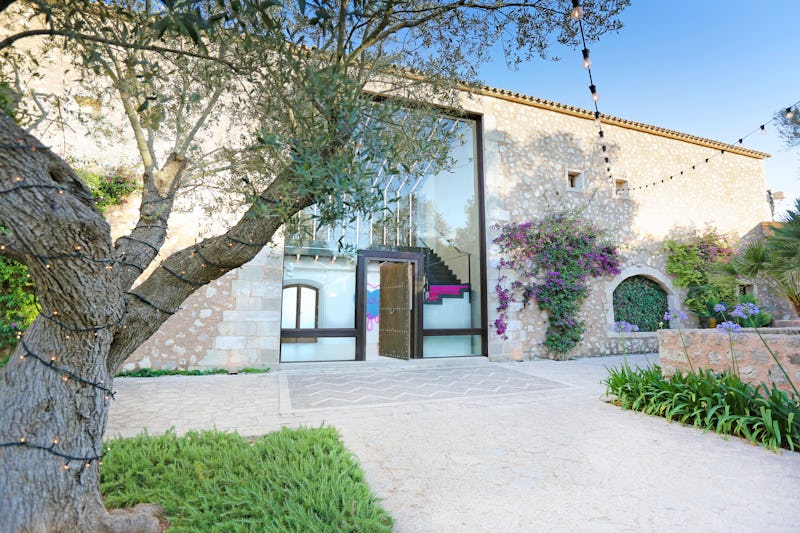 Lifted Entertainment/ITV
Struggling to decide where to go on holiday next summer? Well, with Love Island making its triumphant return, the sunny Spanish isle Majorca is certainly looking like the perfect option. Especially since the new lot of islanders will be making their home away from home in the villa fans know and love. And since it's been available to rent in the past, there's a chance you and your friends can live out the ultimate Love Island inspired getaway. But before you get excited and plan, here are a few things you should know.
As viewers of the hit ITV2 show will know, the luxury villa is located in the sunny Spanish island of Majorca — the largest Balearic Island situated on the south-east coast of mainland Spain. It is known as the sister island to Ibiza and is also home to the notorious party destination, Magaluf — a prime spot for British reality TV shows like The Magaluf Weekender, another ITV production. However, the Love island villa itself is nowhere near the party district and is instead placed on the outskirts of a quiet town called Sant Llorenc des Cardassar close to an area of hills known locally as Sa Real, according to The Telegraph.
ITV has confirmed the new season, which will launch on June 28, will be set in the same iconic Majorcan villa. That means you can expect to see the new islanders enjoying all of the same luxuries that previous years' casts indulged in, like the infinity pool, super-sized hot tub, gym, outdoor kitchen, marble toilets, and spacious bedroom, as well as the vast living space. Then there's the "hideaway" of course, which is always extra swanky and has been redesigned for the new series along with the rest of the house.
For those who are keen on visiting the villa, you sadly can't as Metro reports that both the main villa and Casa Amor are now privately owned. You could previously, with prices reportedly starting at £3,000 for a seven night stay, according to The Sun. While it's a little sad that you and your mates can no longer live your best life as islanders, Love Island 2016 contestant Kady McDermott once revealed that the villa can get dull. "It's actually really boring on the show," she said in an interview with Cosmopolitan. "You have to entertain yourself for 24 hours a day."
Laura Whitmore will be reprising her role as host while Iain Stirling will continue to serve as voice-over genius when Love Island returns. While there are a lot of things we expect to see this season for it to be our type on paper, fans can't wait to be introduced to the new islanders.
This article was originally published on