Chase & Carly Could Be Rekindling Things After Too Hot to Handle
The two apparently talk on the phone every day.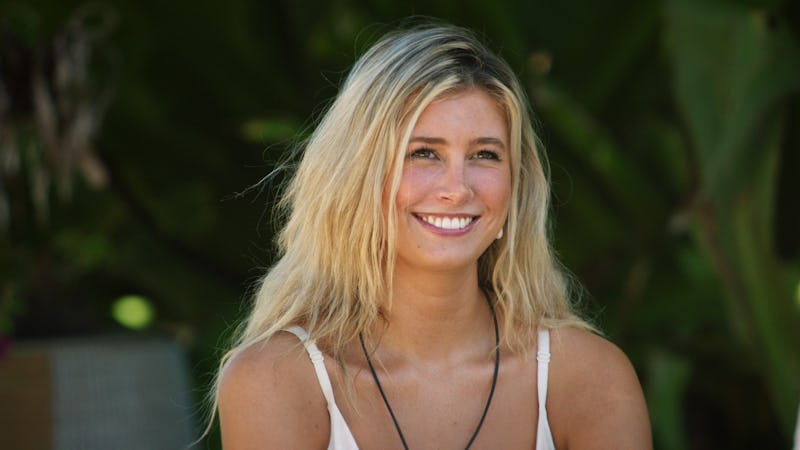 Netflix
Spoilers ahead for the Too Hot To Handle Season 2 finale. The second season of Netflix's reality dating series Too Hot to Handle ends with multiple couples making their relationships official. Carly and Joey aren't among them, but based on their social media interactions, it seems possible they too took their romance to the next level after filming.
Though Carly began the show dating Chase, the two eventually realized they weren't a match. Enter Joey, a new arrival who Carly initially turned to as a kind of distraction but soon found herself falling for. "I feel so good when I'm with him," she said on the series. At the end of the season, the two both agreed that they wanted to continue to see each other — and they seemingly followed through. Shortly after filming ended, Carly's Instagram shows that she visited Miami — where Joey lives — for an extended period of time. They didn't take any photos together, but since she was there from Jan. 5 until Feb. 17, it seems less like a quick vacation and more like an intentional visit.
During that time, Carly liked several of Joey's Instagram photos. He also posted a picture of himself on Valentine's Day — which occurred during Carly's Miami trip — that he captioned "MadHappy."
After Carly left Miami, however, the couple may have hit a roadblock. In April, Joey posted a photo of a heart he'd shaved into his hair and captioned it, "Certified Lova boii" with a broken heart emoji. And in May, he lip-synced to a TikTok song about his ex being toxic. He hashtagged the video #leftmyexcauseshetoxic and #cantcap (which means "can't lie.") Of course, he could have been talking about someone other than Carly.
Whatever the case, the two seem to be on good terms now. Since Too Hot To Handle started airing, they've been active on each other's Instagrams. Joey liked one of Carly's recent posts and Carly commented, "Hello husband" on one of his. He also mentioned her on the cryptocurrency social media site BitClout, "reclouting" a message about how Carly's digital coin would soar thanks to her newfound THTH popularity. It's hard to tell definitively whether or not they're together, but they're definitely friendly at the very least.
Meanwhile, someone else from the show has been pretty flirt with Carly on Instagram: Chase. Though the two didn't work out on the show, he could be making a play for her now. "Holy freaking crap," he wrote alongside a heart-eyes emoji on a recent bikini selfie of Carly's. "Holy SMOKES" he wrote on another photo with the heart-eyes, fire, and heart emojis. She commented those same three emojis on one of his recent posts.
Their social media behavior, coupled with a recent interview Chase gave to The Arizona Republic suggests that their story might not be completely over. "Me and Carly, to this day, have a really great relationship," Chase said. "She calls me every day. We talk all the time. I think she's actually going to come out here to Arizona." He added that if he could do THTH over again, he would have tried harder to "make something work with Carly on the show rather than go for Tabitha." He also mentioned that he hasn't ruled out something happening "in the future" between him and Carly.
Joey, if Carly is still your girl, maybe keep an eye on Chase.