6 Celebrity Cameos From The Original Unsolved Mysteries
Yes, that really was Matthew McConaughey.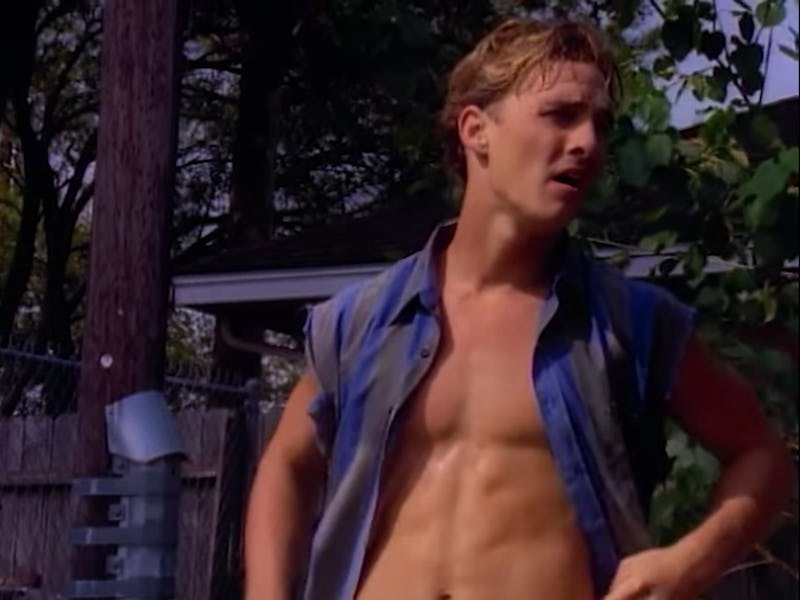 Courtesy CBS
Long before Netflix introduced viewers to the cold cases of Alonzo Brooks and Rey Rivera, Unsolved Mysteries was revered among armchair detectives for bringing attention to mysterious disappearances and unexplained phenomenon. In bringing those cases to life, the original Unsolved Mysteries also featured several celebrity cameos from now-A-list actors.
The show's nearly 600 episodes all featured the same format, with host Robert Stack narrating the mystery while witnesses and loved ones spoke about the crime or phenomenon in question between scenes reenacting its events. Over the course of its 14-year run, Unsolved Mysteries recruited plenty of aspiring actors to play the criminals, victims, or witnesses in those reenactments, many of whom were enjoying their first brush with the limelight.
Matthew McConaughey, for example, told Entertainment Weekly in 2014 that playing a murder victim on Unsolved Mysteries in 1992 was his first-ever professional role. "And guess what? They got the guy," the Oscar winner revealed. "They found him around Bryan, Texas, about two weeks after that show [aired]." Not all of the actors who appeared on the original series have since won an Oscar — or helped to catch a killer on the loose — but all of them managed to make a memorable impression on the show's fans, even decades later.
The Netflix reboot may be just as creepy and mysterious as the original Unsolved Mysteries, but only the classic version allows fans to see some of their favorite stars way before they were famous.