Charlotte Crosby's Net Worth Shows How Far She's Come Since Geordie Shore
But just how has the reality star made her millions?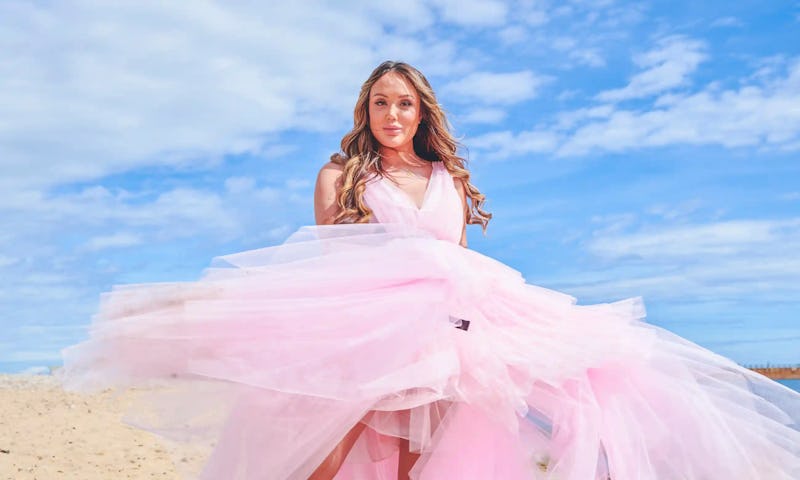 BBC
The only thing we love more than reality TV is hyper-real TV that shows us the ins and outs of a person's life. Charlotte Crosby, the uber-popular star from Geordie Shore understood the assignment. In 2022, Crosby let cameras follow her around for a whole year and the series Charlotte In Sunderland launched on BBC Three on Feb. 1. Charting her relationship with her partner Jake Ankers, her journey into motherhood with their daughter, and her lifestyle businesses, the series offers an up-close look at the 32-year-old. After years of being in showbiz and establishing herself as a celebrity, Crosby has had many lucrative streams of income. So, how much does the star earn and what is her net worth?
3 Ways Charlotte Crosby Makes Her Money
Reality TV
There are a few celebrities who have been on as many reality shows as Crosby. The star began her journey on MTV's Geordie Shore back in 2011. She also won Celebrity Big Brother in 2013 and made appearances on multiple shows like Ex On The Beach, Celebrity Wedding Planner, and Just Tattoo Of Us.
Crosby was reportedly paid a whopping £514,000 for being on Australia's I'm A Celebrity…Get Me Out Of Here in 2020. If this wasn't impressive enough, she has her own reality shows as well, The Charlotte Crosby Experience where she travels across the world to learn about different cultures and styles, and of course, the upcoming Charlotte In Sunderland.
Fashion and Lifestyle Businesses
Crosby runs and owns a company called CLC Enterprises that provides media representation, per reports. However a considerable chunk of her net worth comes from her fashion and lifestyle brands. She is the CEO of a clothing and accessories brand called Pepper Girls Club and also runs her own homeware label called Naked Lane. Additionally, the star has a fitness app and regime called Blitz N Burn where she creates work out plans for over 40 thousand followers.
Brand Collaborations
After decades on the small screen, Crosby has built a big and loyal following on social media with over 8 million Instagram followers. She is the brand ambassador of fashion label In The Style and has previously partnered with a wide range of brands including Mark Hill Hair and Bondi Sands. She also does numerous social media collaborations with labels like Tatti Lashes, Expert Midwife, and SheGlam.
What Is Charlotte Crosby's Net Worth?
As per The Sun, Crosby's net worth in 2022 is estimated to be £2 million. This enviable sum can be credited to her expansive work on television as well as her brand endorsements. She also has a palatial mansion, nicknamed Crosby Manor, worth £1 million in Sunderland. In a YouTube video, she showed her followers the renovation of the mansion complete with a social bar and a snooker table.