Love Islander Adam Had A 'Geordie Shore' Cameo & The Clip Will Leave You Gobsmacked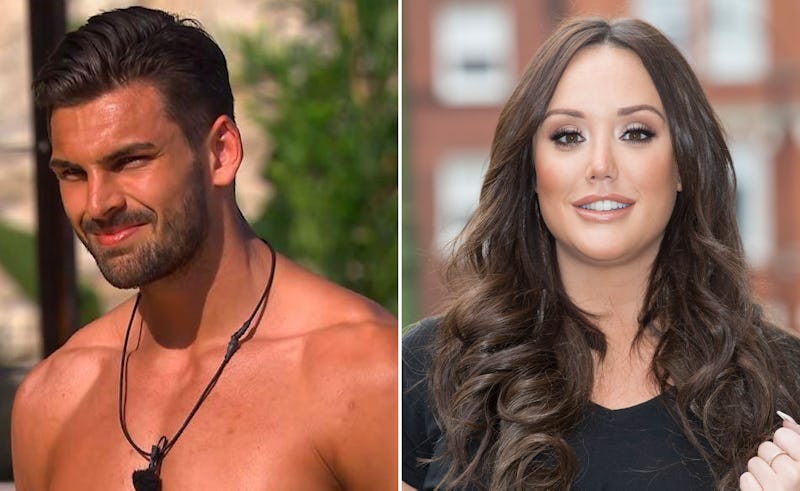 ITV/John Phillips/Getty Images Entertainment/Getty Images
Some Love Island fans think they recognise Adam Collard. But from where? Why does he look so familiar? Well, after a little digging on social media, I've discovered all. It turns out that Love Island's Adam made a Geordie Shore cameo some years back.
Before heading into the villa, Adam suggested that the guys over at MTV had been banging the doors down trying to get him onto the Newcastle-based series. But he claimed he wasn't interested in the offer during an interview with Digital Spy. He said that the casting team behind Geordie Shore had actually asked him to appear on several different shows, however, he turned down the opportunity. He said: "I get loads of message requests on Facebook. [They] asked if I wanted to go the show, and I was like, 'not really', because it's not me."
During a separate interview with the Daily Mail, Adam continued to criticise Geordie Shore. He added: "Don't get us wrong, I like going out. But I'm not daft, I've got something between my ears at the same time. I wouldn't want the stereotype of 'Oh, let's go, let's get f**ked.'"
Now this is where it all gets a little awkward. You see, some eagle-eyed fans have been posting videos on Twitter, revealing Adam did actually make a cameo in Geordie Shore. But his Love Island partner Kendall Rae-Knight probably won't want to watch it as he gets pretty close to Charlotte Crosby and Chloe Ferry during his brief time with the cast. In case you want to check it out though, here it is:
Pause. Breathe. Exhale. Yes, Adam has been telling a few porkie pies. It turns out that he was once in fact an extra on the show. Wow, telling fibs so early on — not good behaviour at all. The footage in question shows him engaged in a steamy three way snog with Ferry and Crosby, with the former so keen that she had to be pulled off him at one point. Doesn't sound like Adam to deny a woman was all over him now does it? Awkward.
After Adam gave spoke out about turning down opportunities to be on Geordie Shore, word soon got back to the cast. Needless to say, they were not impressed at all. In fact, following his entrance into the villa, stars of the series were quick to respond to his claims, lashing out at him for being dishonest with some, shall we say, a wee bit angrier than others. Marnie Simpson didn't take his comments too well at all and called him a "liar" on social media.
Simpson claims Adam actually auditioned not once but for every season and was rejected every time he tried. This smacks of jilted lover to me. Bustle reached out to MTV to confirm or deny the allegations, and they declined to comment.
Simpson went on to make fantastic use of the Pinocchio emoji
Holly Hagan, another star of Geordie Shore was also quick to laugh off the claims.
With only two episodes in and characters already making easily debunked claims that are setting Twitter alight, looks like this season is going to be a stonker. But back to life in the villa. Despite his antics with Crosby and Ferry on Geordie Shore, Adam seems to be a changed man on Love Island. At least, that's the impression he's trying to give.
After breaking up Kendall and Niall Aslam, he's been adamant that he wants to give their relationship a real go because he's a gent. However, in Wednesday night's episode, two new girls arrived in the villa, Rosie Williams and Georgia Steel. When the ladies introduced themselves to the lads, some viewers couldn't help but notice Adam's eyes light up. Could this mean he and Kendall won't survive the next re-coupling? Well, there's only one way to find out.
Love Island is on ITV2, Sunday to Friday at 9 p.m.