Charlotte Ritchie Has Thoughts On A Potential Fresh Meat Reunion
The Channel 4 sitcom is about to celebrate its 10-year anniversary.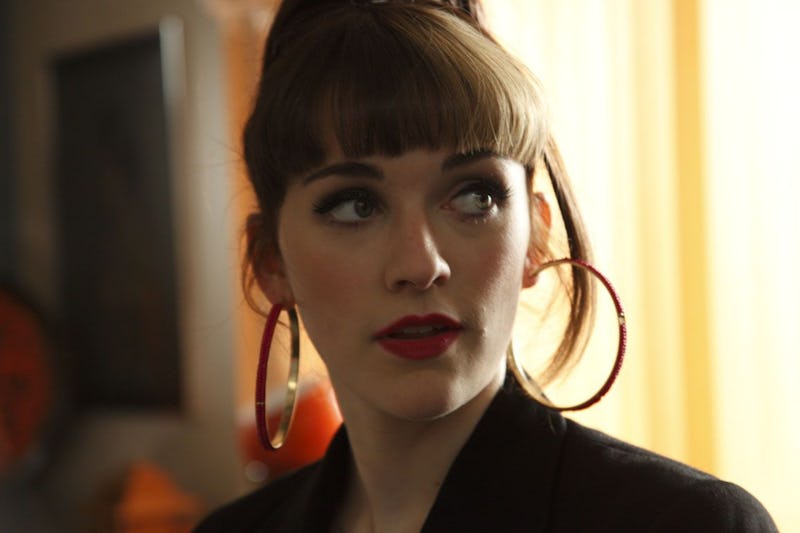 Channel 4
Channel 4's highly popular comedy-drama Fresh Meat centred on the shenanigans of a group of young Manchester University students living in a shared house. Starring the likes of Zawe Ashton, Jack Whitehall, and Greg McHugh, the sitcom ran for a total of four seasons and wrapped up for good back in 2016.
Although news of a Fresh Meat revival would no doubt be welcomed by fans, the show's potential return doesn't appear to be on the cards just yet. However, speaking to the Radio Times, actor Charlotte Ritchie — who portrayed the privileged character of Melissa "Oregon" Shawcross in the Channel 4 sitcom — recently shared her thoughts on a Fresh Meat reunion and a big-screen adaptation as the series approaches its 10th anniversary.
"I would love to play that part again, but I also know that there is something that's really important about just leaving things as they are," Ritchie said. "The temptation would be there — and who knows, maybe that will happen — but I think that it's quite nice to forever wonder what happened to those characters and to never have that confirmed."
Fresh Meat's Melissa "Oregon" Shawcross was the actor's breakout role. Since then, Ritchie has gone on to star in the likes of Ghosts, Call the Midwife, Feel Good, and much more.
In 2019, Ritchie also landed a guest role in that year's Doctor Who New Year's special, in which she played an archaeologist known as Lin. During her interview with the Radio Times, the star said she was "really excited" to be working alongside the 13th Doctor, Jodie Whittaker, during filming of the festive special. "She's so amazing and she was such a pleasure to work with, so it was a huge honour," Ritchie commented.
Discussing the possibility of one day taking on the legendary Timelord role herself, Ritchie said it would be a "spectacular job," but she believes her previous appearance on the hit sci-fi drama might rule her out.
"I just don't think it would narratively be satisfying that someone who popped up in one of the episodes a couple of series before suddenly becomes the Doctor. I think I may have ruined my chances there." Offering a glimmer of hope, she added, "never say never."