Chet Hanks' "White Boy Summer" Idea Got Shot Down On Twitter
"Someone tell Chet Hanks that we're already several thousand years into a white boy summer."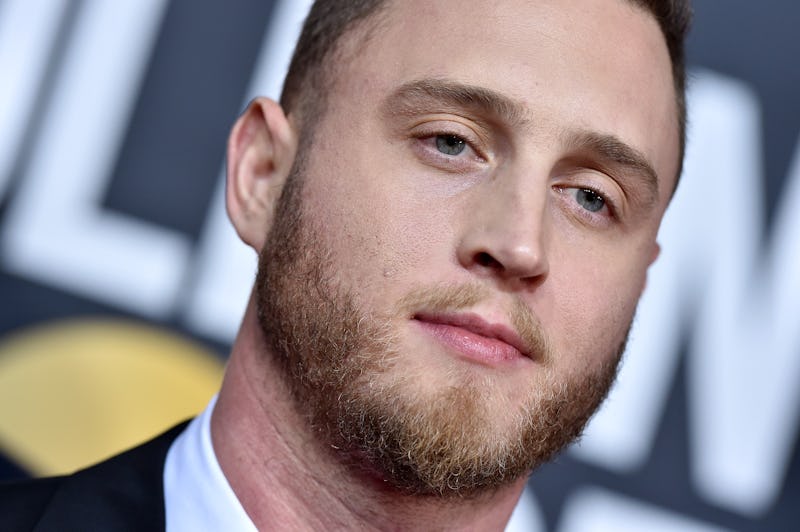 Axelle/Bauer-Griffin/FilmMagic/Getty Images
A new phenomenon has begun thanks to Tom Hanks and Rita Wilson's oldest son. Chet Hanks recently predicted a "white boy summer" — and the world might not be ready for it. After the actor-slash-musician posted an Instagram video on March 26 in which he introduced the concept, his name started trending on Twitter as countless people questioned his proclamation and even wondered how he could be his famous parents' son.
Hanks filmed the video in his car, telling viewers that he "wanted to tap in really quick," apparently because he "just got this feeling, man, that this summer … it's about to be a white boy summer." The self-proclaimed "black sheep" of the Hanks family went on to elaborate, noting that he didn't mean "Trump … NASCAR-type white." Instead, he said, "I'm talking about, you know, me, Jon B, Jack Harlow-type white boy summer. You know what I mean?"
"Let me know if you guys can vibe with that," the Your Honor actor added, "and get ready, you know? 'Cause I am."
After posting his initial video, Hanks continued to try to make "white boy summer" happen via his Instagram stories. He started one by saying, "Yessir, white boy summer in full effect," and then in another, he asked his friend Maxamillion the Great about it. However, the singer-songwriter pushed bank on Hanks, responding, "I don't know if I can get behind that one."
The bulk of tweets about Hanks and his "white boy summer" video seemed to relay more or less the same response as his friend's. Numerous people made it very clear they can't "vibe with" his concept. Some expressed fear about what a "white boy summer" would entail considering the racial implications, and one pointed out that there just isn't any need for it.
Hanks' video caused many others to reflect on his family, which also includes the 30-year-old's two older half-siblings — one of whom is actor-director Colin Hanks — and a younger brother.
Some people felt they had identified a problem. They argued that with a name like Chet (short for Chester), it was inevitable that Hanks would come up with an idea like "white boy summer."
And still others showed they are just generally unimpressed with Hanks.
While there were also some folks who tweeted in favor of Hanks' "white boy summer" idea, they appeared to be very much in the minority on Twitter. Based on the response, the actor may want to workshop his idea and come up with some alternatives in the next few months.